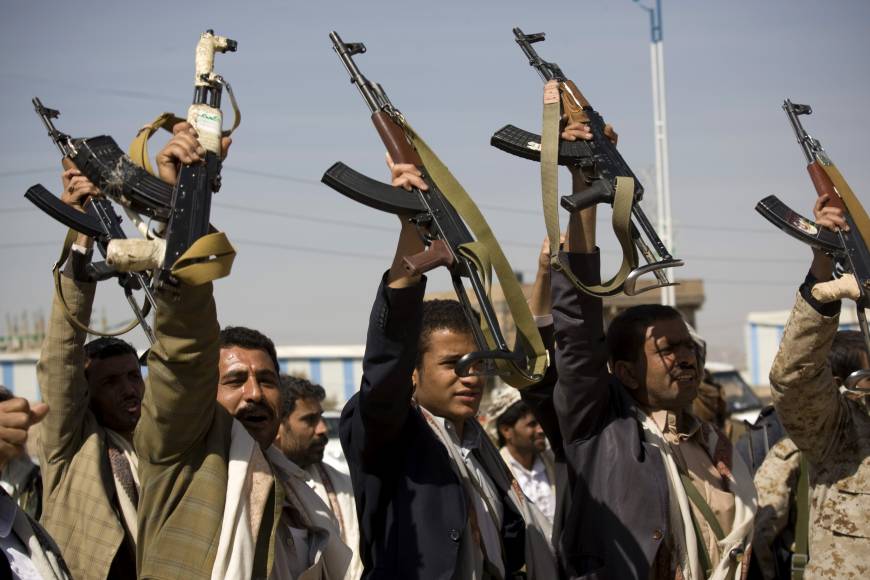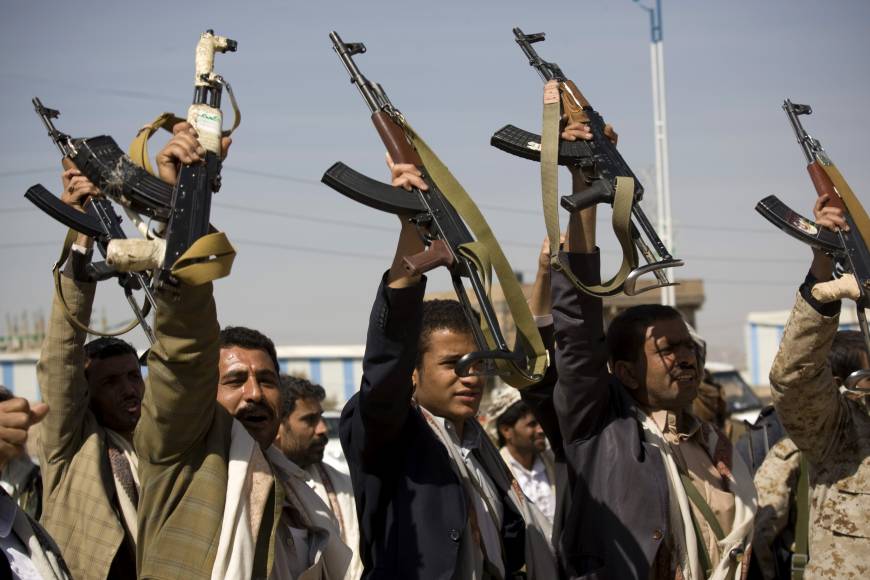 Saudi Arabia appears to have been trapped in a protracted and devastating conflict that is straining relations with its allies, intensifying internal power struggles.
Since March, the key U.S. ally has led a coalition of mostly Persian Gulf Arab countries and Saudi backed alqaeda militia in a military campaign to drive out Houthi Ansarullah Movement who seized the capital, Sanaa, and swaths of the Arabian Peninsula country.
"But the coalition appears increasingly hobbled by divisions and unable to find a face-saving way to end the costly conflict."
Houthis, still control much of Yemen's north and because of their lack of presence in southern areas, lawlessness has spread as attacks linked to an ISIS affiliate wreak havoc.
"This war is draining the Saudis militarily, politically, strategically," said Farea al-Muslimi, a Yemen analyst at the Beirut-based Carnegie Middle East Center. "The problem is, they're stuck there."
Hadi stepped down in January and refused to reconsider the decision despite calls by Ansarullah revolutionaries of the Houthi movement.
Saudi Arabia has been striking Yemen for 236 days now to restore power to fugitive president Mansour Hadi, a close ally of Riyadh. The Saudi-led aggression has so far killed at least 6,922 Yemenis, including hundreds of women and children.
Despite Riyadh's claims that it is bombing the positions of the Ansarullah fighters, Saudi warplanes are flattening residential areas and civilian infrastructures.
Speaking by telephone, Brig. Gen. Ahmed Asseri, a spokesman for the Saudi-led coalition, claim that it "is too early to make judgments" about the campaign.
But as the conflict drags on, mounting civilian casualties and a worsening humanitarian crisis have drawn criticism from international rights groups and lawmakers in the United States, an arms supplier for the key oil producer.
Nearly 7.000 people have been killed since the intervention began, and U.N. officials warn of famine in the desperately poor country of 25 million people.
On Tuesday, British Foreign Secretary Philip Hammond called for an investigation into whether the use of British weapons sold to Saudi Arabia had violated international law.
In October, 13 members of Congress sent a letter to President Obama calling on the administration to work with Saudi Arabia "to protect innocent lives and reduce the potential for backlash against U.S. interests."
The United States has provided logistical and intelligence assistance to the Saudis in their campaign in Yemen. U.S. intelligence officials have expressed concern that the conflict has strengthened Yemen's al-Qaeda affiliate.
The United States has also expressed concern about the civilian toll but has refrained from directly criticizing Saudi Arabia for its attacks, including one on the Yemeni port city of Mokha that killed 65 people in July, but in effective measures many times declares that help Saudi Arabia with intelligence in war against Yemeni people.
Although "The United States has no role in targeting decisions made by the coalition in Yemen," the National Security Council said in a statement last month.