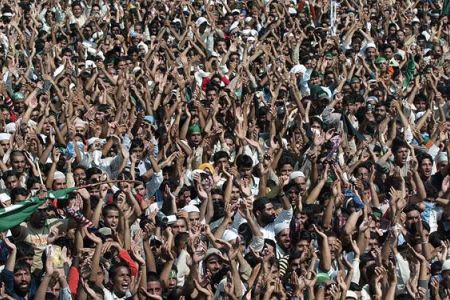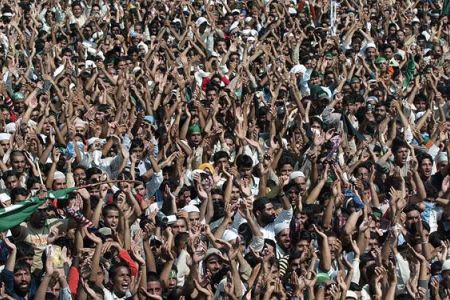 Thousands of protesters in Indian-controlled Kashmir have rallied following the deaths of six people during clashes with security forces in two days of protests.
Indian Kashmir's summer capital Srinagar and other parts of the
Kashmir valley have recently been rocked by violent anti-government protests.
The demonstrations come as security is heightened in the region while the country celebrates its Independence Day on Sunday, marking the end of British rule in 1947.
On Saturday, two protesters were killed in clashes with security forces in Indian-administered Kashmir, bringing the death toll to six in two days of unrest.
Residents accused the security forces of opening fire on peaceful demonstrators. The demonstrators chanted slogans such as "Freedom for Kashmir."
In some areas, people have refused to bury the dead until the soldiers involved in their killings are punished.
The violent demonstrations and crackdown started after security forces killed a teenage protester in June. Nearly 60 people have been killed in the continued unrest that has gripped the region since.