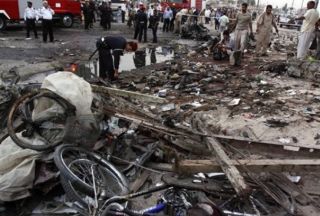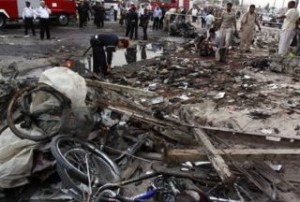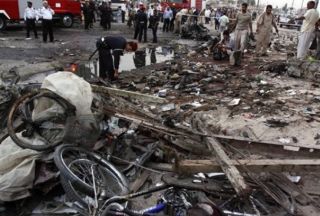 Iraq has put its security forces on alert in the wake of a string of deadly attacks and scores of deaths in the violence-wracked nation.
Militants on Monday carried out around two dozen attacks across the country, leaving at least 100 people killed and more than 350 others injured, according to AFP.
The attacks started at dawn in Baghdad where militants using automatic weapons fitted with silencers stormed six army and police checkpoints in the east and west of the city, killing seven people. Two other policemen died in three bombings in south and west Baghdad.
Later in the day, a dozen people were killed in separate attacks around the city of Fallujah, west of Baghdad, the northern city of Mosul, in Iskandariyah south of Baghdad, and near Tarmiyah, north of the Iraqi capital.
A double bomb attack struck near a mosque in Suwayrah, 60 km (40 miles) southeast of Baghdad, leaving 11 people killed and 70 more wounded.
A series of explosions, the first of which hit the State Company for Textile Industries at around 1:30 pm (1030 GMT), killed 50 people in Hilla, 95 kilometers (60 miles) south of Baghdad.
In the southern port city of Basra, a car bomb ripped through a busy market at around 6:00 p.m. (1500 GMT), followed by two others at another market in the center of the city about an hour later. A total of 20 people were killed in Basra, 450 kilometers (280 miles) south of Baghdad.
The casualties made Monday the bloodiest day since December 8, when 127 people were killed in five massive bombing attacks across the capital.
The use of silencers by militants in the checkpoint attacks and the coordination of the attacks raised concerns among Iraqi officials, who described the move as a new tactic adopted by terrorist cells operating in the country.
"This was a message to us that they can attack us in different parts of the city at the same time because they have cells everywhere," Reuters quoted a source within the Interior Ministry as saying.