Palestine
Violent clashes between the Palestinians and zionist regime forces flared up across the West Bank and Occupied Jerusalem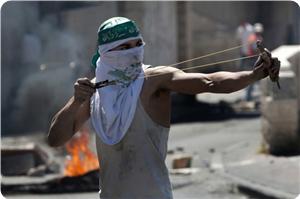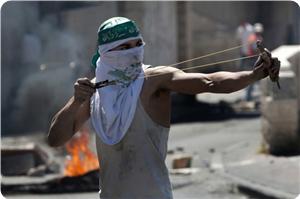 Dozens of Palestinian youths sustained critical wounds on Friday while at least eight others were nabbed by the Israeli occupation forces (IOF) during the spate of violent clashes that flared up across the West Bank and Occupied Jerusalem.
At least 10 Palestinian civilians were injured in the clashes that burst out between the invading IOF forces and a group of Palestinian unarmed youths in Silwad, east of the West Bank city of Ramallah.
Local sources said Palestinian young man Osama Bsisou, 37, was shot with an IOF rubber bullet in his head and was rushed to the Ramallah-based Palestine Medical Center for urgent treatment.
The IOF further nabbed Palestinian youngster Issa Farouk, the same sources reported.
A round of violent clashes rocked Bil'in and Nabi Saleh villages, west of Ramallah, following a series of anti-Israel rallies denouncing the murder of Palestinian prisoner Raed al-Jabari in an Israeli jail and speaking up against illegal settlement.
Dozens of Palestinian citizens were treated for critical breathing problems due to the IOF's heavy discharge of tear gas canisters and rubber bullets.
Similar clashes cropped up in al-Khalil on Friday afternoon during the funeral procession of prisoner al-Jabari at the Martyrs' Cemetery in al-Sheikh neighborhood.
Large numbers of Israeli occupation patrols stationed at a flying military checkpoint in Bab al-Zaouia in an attempt to crack down on the peaceful Palestinian marchers.
Along the same line, tension has been running high in Jerusalem's Silwan town after the IOF stepped up its arbitrary assaults in the area, targeting Palestinian unarmed youngsters with sound bombs, tear gas, and rubber bullets.
According to the Palestinian Silwan natives, the occupation troops stormed the town in an abrupt manner and terrorized a group of Palestinian minors near their own family homes. The IOF assault culminated in the kidnap of 10-year-old Palestinian child Udai Hazem after having heavily beating him up with rifle butts.
The IOF soldiers, who have been heavily deployed in the Bir Ayoub neighborhood since early morning hours, triggered violent clashes after having provocatively inspected passengers' IDs, the Wadi Helwa Information Center reported.
Random shooting of rubber bullets and tear gas grenades was reported in the process.
The IOF further abducted Palestinian young man Ahmed Nader Awda and another youngster, identified as Samer Idkidk, while he was at his workplace.
The Israeli occupation soldiers targeted also two Palestinian children with sound bombs in the spate of clashes that broke out in Ein al-Louza neighborhood.
According to local sources, Jerusalem's clashes culminated in the abduction of six Palestinians including a child.
Three Jerusalemite youngsters were nabbed at al-Aqsa gates under pretext of hurling stones at the Israeli occupation police following Friday prayers, partaken by more than 30,000 Palestinians.