India
Violent clashes erupt between India forces, protester in Kashmir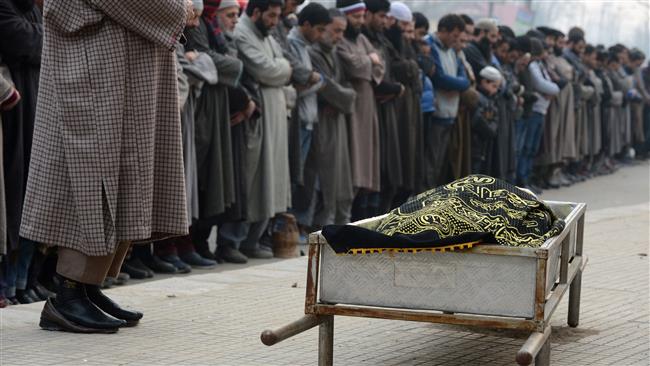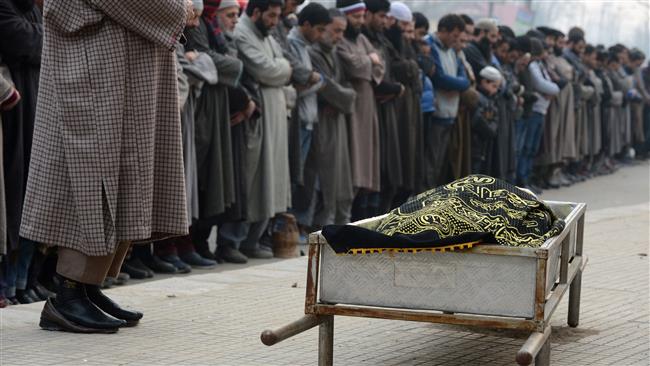 Violent clashes erupted Friday between Indian security forces and demonstrators outraged over the recent killing of a civilian in the Indian-administered Kashmir.
Demonstrators took to the streets of Kashmir's main city of Srinagar after the Friday prayers to protest the killing of Parvez Ahmed Guroo in Pulwama District.
On January 20, Indian troops killed the man and wounded two others after large crowds of angry demonstrators took to the streets in the villages of Naina and Batpora in Pulwama, south of Srinagar.
The violent clashes erupted when Indian troops brutally attacked the pro-independence demonstrators, firing bullets and using tear gas to disperse the large crowds.
The protests were organized by several pro-independence groups that oppose New Delhi's rule over Kashmir.
The latest spate of violence comes as cross-border frictions have recently flared up between Indian and Pakistani troops along the disputed de facto border in Kashmir. The two sides have accused each other of provocation.
Islamabad and New Delhi agreed on a ceasefire in 2003, and launched a peace process the following year. The process was, however, suspended after over 160 people lost their lives in the 2008 Mumbai terrorist attacks, which New Delhi blamed on Pakistan-based militants. Pakistan has vehemently denied India's claim.
Kashmir has been divided between India and Pakistan since 1947. Both neighbors claim full governance over the region, however, each have partial control over it.
Pakistan controls one-third of Kashmir, with the remaining two-thirds under India's administration.