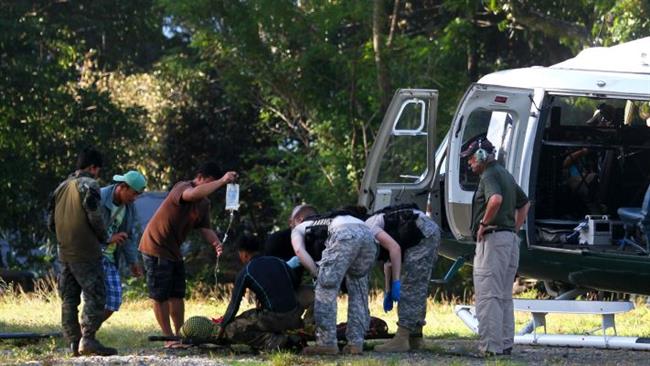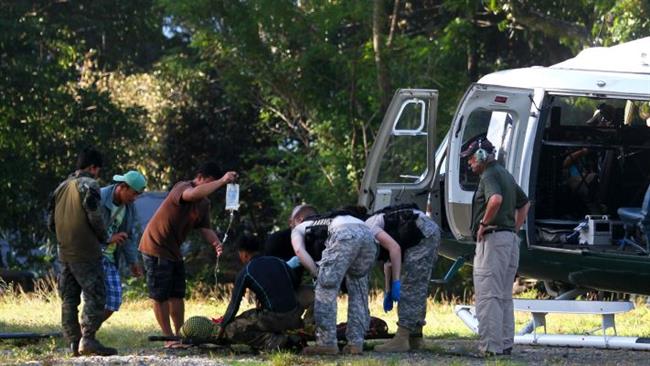 Tens of people have been killed in clashes between police forces and a the Moro Islamic Liberation Front (MILF) in the troubled southern Philippines.
Security sources said at least six members of the Moro Islamic Liberation Front and 37 police officers were killed during a gun battle in the town of Mamasapano on the southern island of Mindanao, on Sunday.
Several police forces and MILF members were also wounded in the fierce fighting.
Senior government officials said the violence erupted after security forces attempted to capture two MILF commanders in the troubled town in Maguindanao Province, located 960 kilometers south of the capital city of Manila.
The security forces launched the operation to arrest MILF leaders Zulkifli bin Hir and Basit Usman. Authorities have offered a reward of 5 million dollars for the arrest of Malaysian Zulkifli, and 1 million dollars for the capture of Usman, a Filipino. The Sunday operation, however, did not result in the apprehension of the two.
The Philippines' government and the MILF signed a landmark peace deal after 17 years of negotiations last year. However, the deal has been marred by sporadic violence and clashes.
Many foreign governments warn their citizens against traveling to the southern areas of the Philippines, which are regarded as strongholds for groups such as Abu Sayyaf, and the MILF.
The groups have been blamed for the worst acts of violence in the Philippines' recent history, including the 2004 bombing of a ferry that left more than 100 dead, the abduction of foreign missionaries and tourists, and the beheading of local people.
The groups seek to establish an independent homeland in the troubled south of the Philippines.