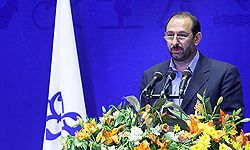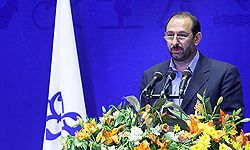 The strong ties between Iran and Iraq serve the interests of all the regional countries, said an Iranian vice-president.
"Today, the Islamic Republic of Iran and Iraq enjoy very good relations in different political and economic fields. The reciprocal meetings by the two countries' officials indicate the two states' determination to further boost their relations," Iranian Vice-President for International Affairs Ali Saeedlou said at a meeting with Iraq's deputy prime minister and his accompanying delegation here in Tehran on Wednesday.
He said that Iran and Iraq can work together and play vital roles in all regional developments.
"The Iraqi government's readiness for cooperation with the Islamic Republic of Iran, specially in different fields, indicates that Iraq is well aware of the regional developments, and enhancing the level of cooperation between the two countries will definitely serve the interests of all the regional states, in addition to Tehran and Baghdad."
Iran and Iraq have enjoyed growing ties ever since the overthrow of the former Iraqi dictator, Saddam Hussein, in 2003.
Both sides are working on a series of plans to take wide strides in expanding their ties.