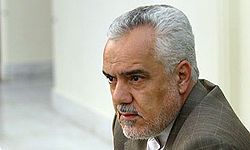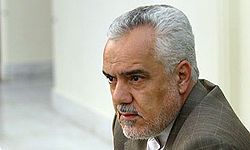 Iranian First Vice-President Mohammad Reza Rahimi underlined Tehran's special outlook on Africa, reiterating that Iran and the African nations can turn into strategic partners by developing their mutual cooperation.
"Iran and Kenya can turn into strategic partners and become the linking chain between Asia and Africa by expanding all-out cooperation," Rahimi said at a meeting between high-ranking delegations from Iran and Kenya on Monday.
He underlined Iran's preparedness to implement the agreements already signed by Iran and Kenya, and said the two countries' investors should strengthen their ties and pave the way for both states' further cooperation and joint ventures.
Rahimi also reiterated that Iran is ready to share its experiences with the Kenyan nation in holding technical and vocational training programs to breed up a generation of expert and skillful human force.
Rahimi left Tehran for the Kenyan capital at the head of a high-ranking politico-economic delegation earlier today.
Rahimi and his entourage are also due to visit Tanzania later this week.
During the five-day tour of the two African nations, the Iranian vice-president will meet with senior Kenyan and Tanzanian authorities as well as officials in Zanzibar to discuss bilateral ties and consolidation of trade and economic relations.
Rahimi and his accompanying delegation are due to ink several cooperation agreements and contracts during the visit to the African nations.
The Iranian vice-president said upon arrival at Nairobi Airport that "we are resolved in this trip to further expand the bilateral relations in all spheres".
He reminded Iran's key role in Kenya's developmental projects, and said he would study and follow up on accelerated implementation and completion of these plans and projects during his current visit.
Elaborating on the agenda of his visit to Kenya, Rahimi said, "We will discuss regional situation and conditions as well as international issues with the Kenyan officials in this trip."
Rahimi further underlined that during his talks with the officials of the African nation, the two sides are also slated to make decisions on consolidation of ties and bolstering of interactions and exchanges.