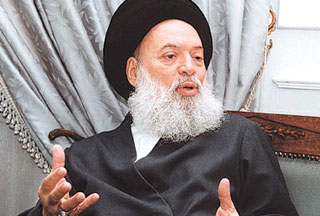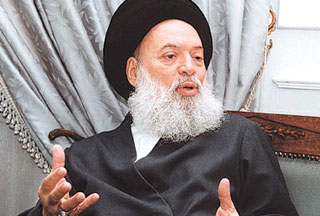 Senior Lebanese cleric Seyyed Mohammad Hussein Fadlallah rules out the possibility of a US and Israeli military strike against Iran.
"I don't believe there is any aim to take military action against Iran by the United States or Israel because the current stage the world is going through doesn't allow any military action against another country," Reuters quoted the Shia cleric as saying on Monday.
He went on to add that another military action in the Middle East would further destabilize the region. "Any war against Iran will ruin the whole region," he said.
Fadlallah's remarks come while Israel has repeatedly threatened to put an end to Iran's nuclear program, which it describes as a 'threat' to its existence, by resorting to military action.
Israel's staunch ally, the US, which has plans to diplomatically engage Iran over the issue, has, up to now, refused to give Israel the green light for a military attack on Iran.
Tel Aviv, the possessor of the sole nuclear arsenal in the Middle East, accuses Iran of secretly enriching weapons-grade uranium to attack Israel. Tehran has asserted that its uranium enrichment is a peaceful drive to produce electricity.