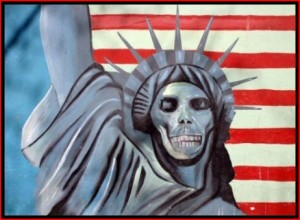 The US representative in the recent nuclear talks between Iran and the six world powers says Washington is opposed to the imposition of new sanctions against Tehran.
US Under-Secretary of State for Political Affairs Wendy Sherman said on Friday that Iran and the United States are at the beginning of a path toward mutual understanding, IRNA reported.
Iran and six world powers – the US, Britain, France, Russia, China and Germany – wrapped up two days of negotiations over Tehran's nuclear energy program in Geneva, Switzerland, on October 15-16. The two sides agreed to meet again in the Swiss city on November 7-8.
Iran's representative in the talks, Abbas Araqchi, who is also the country's deputy foreign minister for legal and international affairs, said on Thursday that nuclear and sanctions experts from Iran and the six world powers are to meet in the Austrian capital, Vienna, on October 30-31, in the run-up to the upcoming nuclear talks in Geneva.
During negotiations in Geneva, Iranian Foreign Minister Mohammad Javad Zarif presented Tehran's proposal titled "Closing an Unnecessary Crisis, Opening a New Horizon" to the six countries.
The United States, Israel and some of their allies have repeatedly accused Iran of pursuing non-civilian objectives in its nuclear energy program, with the US and European Union using the false claim as an excuse to impose illegal sanctions against Tehran.
Iran has categorically rejected the allegation, stressing that as a member of the International Atomic Energy Agency and a signatory to the Non-Proliferation Treaty, it is entitled to develop nuclear technology for peaceful purposes.