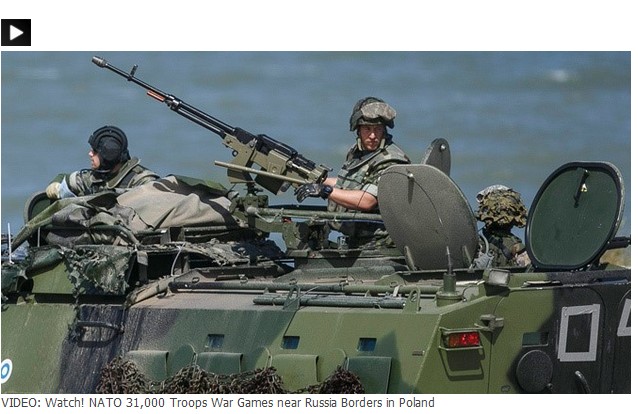 NATO members and partners on Monday launched their biggest ever joint exercise in Poland at a time when central and eastern European nations are seeking strong security guarantees amid concerns about Russia.
Polish Defense Minister Antoni Macierewicz and US Army Chief of Staff General Mark Milley opened the Anaconda-16 exercise during a ceremony in Warsaw.
The exercise will involve some 31,000 troops from Poland, the US and 17 other NATO member nations and from five partner nations, according to Poland's military Operational Command, which is organising and coordinating the exercise.
Anaconda-16 runs through 16 June on test ranges across Poland and will be formally closed by officials at a ceremony in Warsaw on June 17.
It will train, exercise and integrate Polish command and troops with those of other allied nations in responding to military, chemical and cyber threats on land, sea and in the air.
Russia has said that any presence of NATO troops close to its borders is a threat to its security.
Russia's military has talked about stationing its state-of-the art Iskander missiles in Russia's westernmost Baltic outpost of Kaliningrad, which borders Poland and Lithuania.
Poland, Lithuania and other nations in the region, as well as NATO leaders, are stressing that any military presence or exercises are purely defensive and deterrent measures focused on threats from the Middle East.
The drill is part of NATO's exercise program and is being held just weeks before NATO holds a crucial summit in Warsaw expected to decide that significant numbers of NATO troops and equipment will be based in Poland and in the Baltic states.
– See more at: http://en.alalam.ir/news/1825886#sthash.YwGpzWzy.dpuf