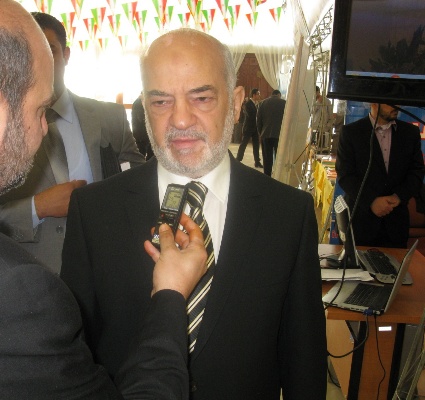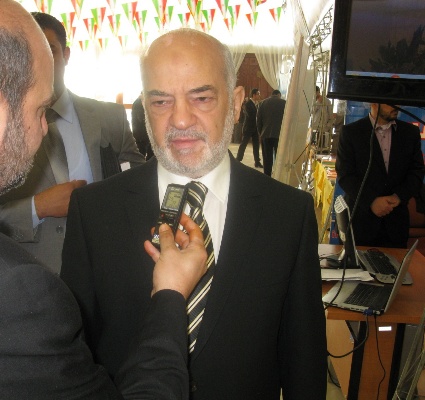 Head of Iraq National Coalition stressed Islamic Unity Conference is held amid a situation that we are in urgent need of strengthening the foundations of our unity.
On the sideline of 26th Muslim Unity Conference in Tehran, Ebrahim al Jafari, Head of Iraq National Coalition in an exclusive interview with Taqrib News Agency (TNA) noted," This conference is held amid the situation that Muslim world is witnessing great changes like Arab Spring and we hope that the changes happen simultaneously with the change of the dictator regimes to aware Islamic governments.
He added," I am quite optimist towards the Arab Spring but what threats that are religious clashes and racial terrorism."
Former Iraqi premier called the Islamic Unity Conference quite successful and hailed the concurrence of the annual event with the birth anniversary of Prophet Mohammad (PBUH) who bore the secrets of Islamic unity in his heart.
Iraqi official slammed Salafi extremism as one of the challenges ahead of the Arab Spring and said," These efforts are pursuing the ways to prevent the Arab world to transit from the dictatorship; therefore, they do their best to fade the Arab Spring in religious crises.
Ebrahim Jafari concluded, "We draw a line between religious coexistence and religiosity." and added, "Although we are witness to a crisis in Iraq, we are trying for unifying Iraqi people, Shia and Sunni also Arabs, Kurds and Turkmens."
Former Iraqi Premier vowed that Iraq will hold national gatherings and mobilize all its political power to confront the crisis.