Africa
We see signs of Ebola stabilization: Liberian president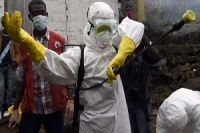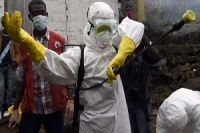 Liberia's President Ellen Johnson Sirleaf has said the fatal Ebola epidemic is showing signs of stabilization despite a rise in the death toll.
According to Press TV, the Liberian president said on Wednesday, "We are beginning to see stabilization, even in Monrovia which has been hit the hardest, we are beginning to see a slowdown in the numbers of people reporting to a treatment center. That's something that tells us… that we are finally on the road to solving this."
Hailing international efforts to put a halt on the Ebola outbreak, Sirleaf expressed her optimism that disease-stricken countries would finally manage to bring the crisis under control.