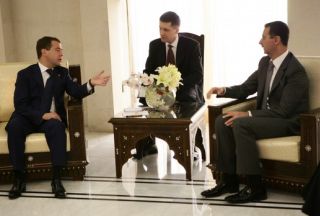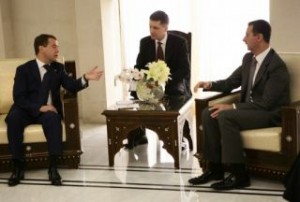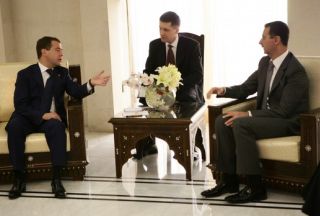 Syrian President Bashar al-Assad says Israel has offered to engage in direct peace talks with Damascus if it cuts ties with Iran and Lebanon's Hezbollah.
Israeli President Shimon Peres conveyed the proposal via his Russian counterpart Dmitry Medvedev, Assad told the Lebanese Daily Al-Safir on Tuesday.
"Our answer is clear," Assad was quoted as saying. "Reality proves Israel is not interested in peace and there is therefore nothing more to say."
Medvedev passed on Peres' message during a recent visit to Damascus, which coincided with a trip to Moscow by Peres, Assad added.
"We are prepared for war, as well as for peace, at any given moment," Assad said.
"Syria would be more worried if the Israelis were silent, not when they were making threats," he stated, adding that Syria would not "abandon the path of resistance."