Palestine
"Welcome to Palestine" campaign arrives in WB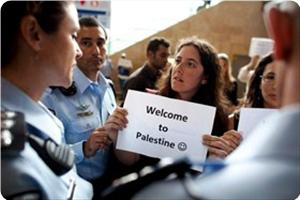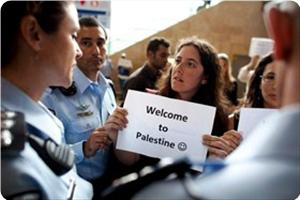 Western and Arab activists of "Welcome to Palestine" campaign arrived in the West Bank on Sunday through Al-Karama crossing between the West Bank and Jordan.
"Israel has no excuse to prevent us as it asked us in the previous occasions to go to land border crossings," the campaign organizers said.
Welcome to Palestine campaign is aimed to expose the Israeli violations in the occupied Palestinian land and to demand freedom of movement within Palestine and free access into Palestine, Issa Amro, coordinator of Youth Against Settlements in Al-Khalil and one of the campaign's coordinators, explained.
Amro told Quds Press that three hundreds activists include nationals from France, Spain, the UK, and the US, have arrived in the Jordanian capital Amman on Friday in a fresh attempt to enter occupied Palestinian territory to deliver assistance to Palestinian schoolchildren.
He pointed out that Israel deported the activists on their arrival to Ben Gurion airport on the two previous occasions and refused to allow them to proceed to the Palestinian territories.
The campaign's coordinators had prepared a full week of activities to visit areas that are exposed to continuous violations of the far south of Al-Khalil to the areas of the northern West Bank, he said.