Syria
Well-Known Dutch priest killed by foreigner terrorists in Syria's Homs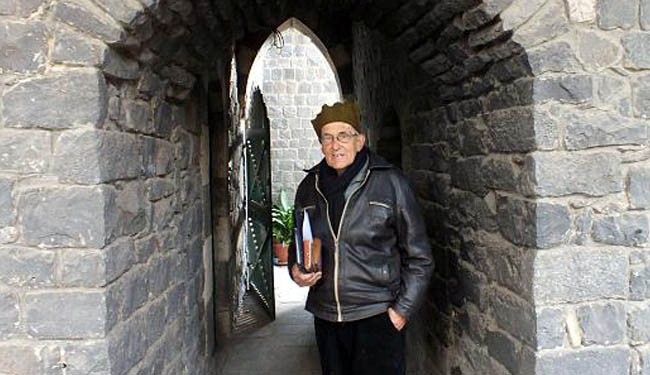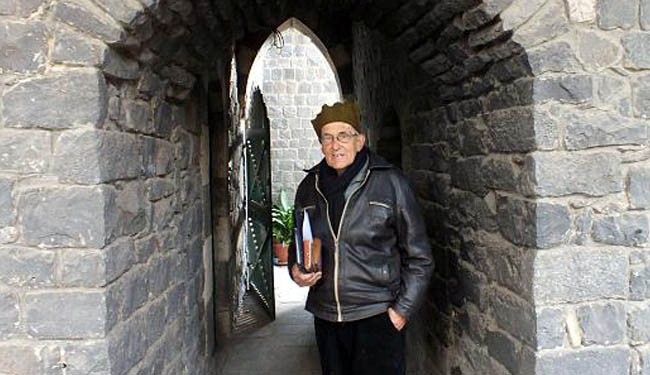 Dutch priest Frans van der Lugt, who gained renown for his insistence on staying in Syria's besieged city of Homs, was shot dead there on Monday by an unknown gunman.
His death was reported by Syria's state news agency SANA, and was confirmed by the Dutch Jesuit Order.
The motive for his murder was unclear.
Van der Lugt, 75, had become a well-known figure in the Old City of Homs, respected by many for his solidarity with besieged residents for nearly two years.
He refused to leave, insisting that Syria was his home and he wanted to be with the country's citizens in their time of need.
"I can confirm that he's been killed," Jan Stuyt, secretary of the Dutch Jesuit Order, told AFP by phone.
"A man came into his house, took him outside and shot him twice in the head. In the street in front of his house."
Stuyt said he was not aware of particular threats to van der Lugt, adding that the priest would be buried in Syria "according to his wishes".
Van der Lugt spent nearly five decades in Syria, and told AFP in February that he considered the country to be his home.
"The Syrian people have given me so much, so much kindness, inspiration and everything they have. If the Syrian people are suffering now, I want to share their pain and their difficulties," he said.
He stayed on even as some 1,400 people were evacuated during a UN-supervised operation that began on February 7.
Homs's Old City has been captured by foreign backed militants, creating increasing dire circumstances for those unable to leave.
In a statement, the Vatican praised van der Lugt as a "man of peace," and expressed "great pain" over his death.
"This is the death of a man of peace, who showed great courage in remaining loyal to the Syrian people despite an extremely risky and difficult situation," Vatican spokesman Federico Lombardi said.
And Dutch Foreign Affairs Minister Frans Timmermans also mourned the priest on his Facebook page.