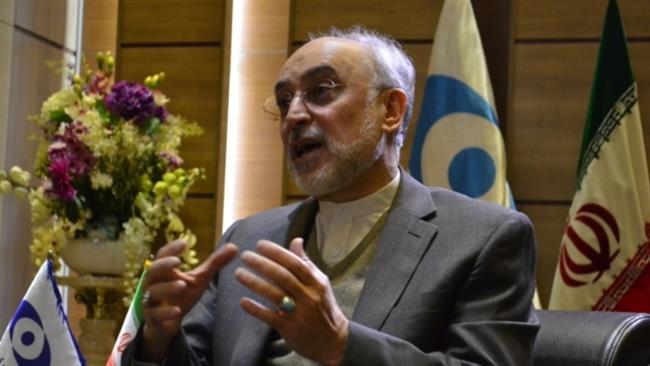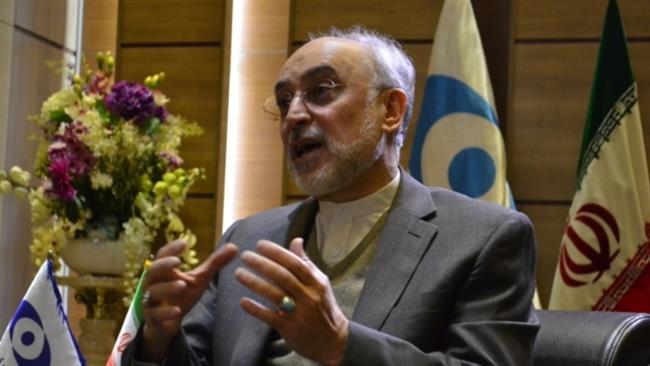 Iran's nuclear chief says the country is prepared to "act appropriately" if US President Donald Trump chooses to "tear up" the nuclear deal signed in 2015 between Iran and six world powers, including Washington.
"We can very easily snap back and go back … not only to where we were, but a much higher position, technologically speaking," Head of the Atomic Energy Organization of Iran (AEOI) told Canada's CBC News on Saturday.
He added, "I don't want to see that day. I don't want to make a decision in that course, but we are prepared."
The agreement, called the Joint Comprehensive Plan of Action (JCPOA), was signed in July 2015 between Tehran on the one side and the US, the UK, France, Russia, and China plus Germany, on the other.
The European Union acted as the coordinator for the negotiations in the lead-up to the deal, which took effect in mid-January 2016.
The deal, which was later enshrined in a legally-binding UN Security Council resolution, rolled back nuclear-related sanctions against Iran, which, in turn, put limits on its nuclear program.
However, on his campaign trail, Trump threatened to rip up the deal, which he has denounced as "the worst accord ever" and "one of the dumbest" ones he has come across.
Reacting to Trump's threat earlier this week, Iran's Foreign Minister Mohammad Javad Zarif said Washington cannot unilaterally decide to abrogate the agreement as it is an "international agreement," and not a bilateral one between Iran and the US.
Zarif, however, said Tehran's response would "surprise" Trump should the new US president "tear up" the JCPOA.
Earlier in the month and on the anniversary of the deal's implementation, Iranian Deputy Foreign Minister Abbas Araqchi said if Trump went ahead with acting on the threat, Iran would burn the agreement, echoing remarks by Leader of the Islamic Revolution Ayatollah Seyyed Ali Khamenei.
Trump's harsh rhetoric against the JCPOA comes while Washington's partners in the P5+1 have thrown their weight behind the Iran deal.
In comments marking the first anniversary of the JCPOA's implementation, the EU foreign affairs chief Federica Mogherini praised the accord and urged all signatories to abide by it. The top EU diplomat called the accord a diplomatic milestone, which worked to benefit all sides.
Elsewhere in his comments, Salehi played down another threat by Trump, right before his inauguration, that he would order the construction of a missile system against Iran and North Korea.
The White House made the announcement in a policy position posted on its website on Friday.
"The United States — it's more than 10,000 miles (16,000 kilometers) away from Iran, and we have never intended to manufacture missiles that would go that far," Salehi said.
The Iranian atomic chief, however, called it a "positive" sign that the US commander-in-chief had made no mention of either Iran or the deal in his inaugural address.