Palestine
West Bank demonstration celebrates Hamas' victory over Israel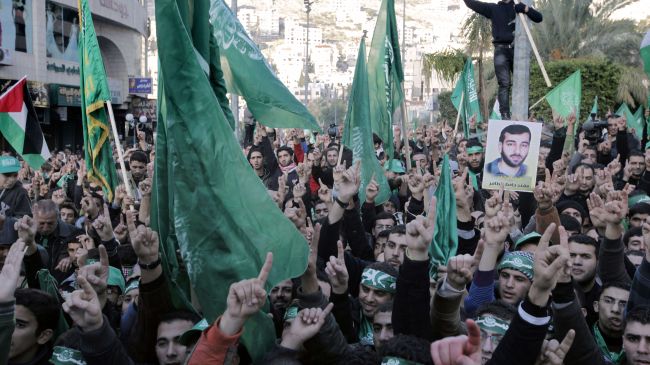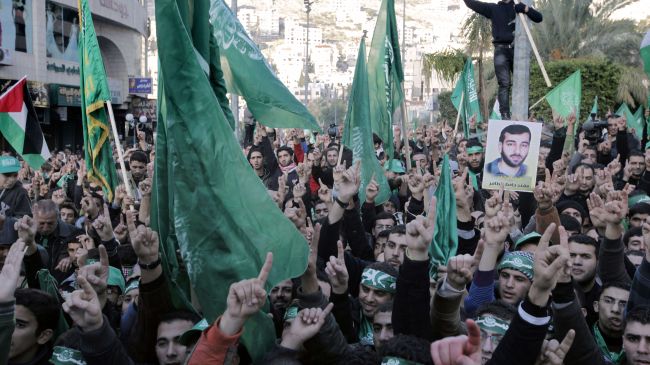 Thousands of Palestinians have joined demonstration, staged by the Palestinian resistance movement of Hamas in the city of Nablus in the north of Israel-occupied West Bank, to celebrate the group's recent "victory" over Israel during Tel Aviv's eight-day-long bloody war last month against the Gaza Strip.
Thursday's demonstration, which coincided with the 25th anniversary of the establishment of Hamas, was the first of its kind authorized by the Palestinian Authority since 2007, AFP reported.
Some marchers carried wood models of the rockets fired at Israel during the war, which killed more than 150 Palestinians.
"Hamas – you are the guns; we are the bullets," and, "Hamas, fire more rockets on Tel Aviv" were heard during the demonstration.
"We are with Hamas, you are the gun and we are the ammunition," read one banner.
Addressing demonstrators, Secretary-General of Ramallah-based Palestinian faction, Fatah's Revolutionary Council, Amin Maqbul said, "Hamas has given thousands of martyrs, prisoners, and wounded for Palestine."
"Hamas steadfastness and victory in Gaza was a big victory for all Palestinian people," he added.
Hamas' popularity has been on the rise despite Israeli and western attempts to undermine the group through Tel Aviv's suffocating siege of Gaza and continued aggression against the Palestinian territory.
The Chairman of the Hamas Political Bureau, Khaled Mashal's recent historic visit to the Gaza Strip following 45 years in exile is seen by many in the West Bank as a direct result of the victory.