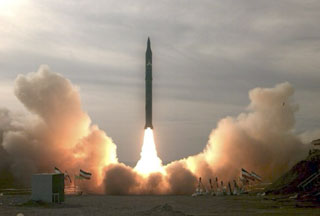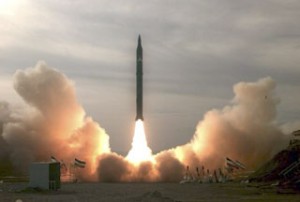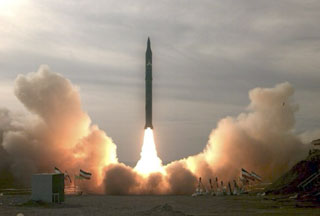 After Iran successfully tested an upgraded version of its longest-range, solid-fuel missile, certain countries in the West condemned the move.
Iran on Wednesday tested a new version of its Sejjil-2 missile, which is faster, highly more maneuverable, and more efficient as its anti-radar cover material makes it harder to detect by anti-missile systems.
In the United States, the White House said such moves would increase world resolve in opposing Iran's nuclear program adding that the tests "undermine" the Tehran government's assertions about the peaceful nature of its program.
"Such actions will increase the seriousness and resolve of the international community to hold Iran accountable for its continued defiance of its international obligations on its nuclear program," said National Security Council spokesman Mike Hammer.
British Prime Minister Gordon Brown, for his part, said the test was a matter of "serious concern", adding that it makes the case for "moving further on sanctions" against Iran.
Meanwhile, France said the test sends a very bad signal and raises concerns about Tehran's nuclear program.
In a separate backlash, Germany described the missile test as "alarming", saying it made Iran unsuccessful in rebuilding the trust of the international community.
The Italian government criticized Iran for its latest missile test, saying the world is "in need of constructive gestures and not missile tests."
Iran faces pressure to halt its nuclear enrichment as world powers claim the program is aimed at building a nuclear bomb.
Tehran, however, says nuclear weapons have no place in its defensive doctrine and has called for the removal of all weapons of mass destruction from across the globe.