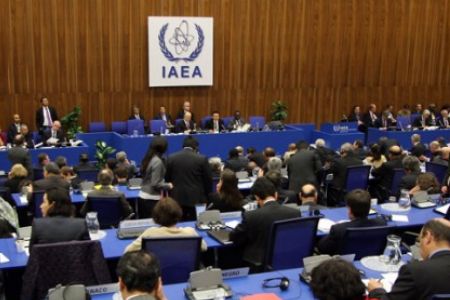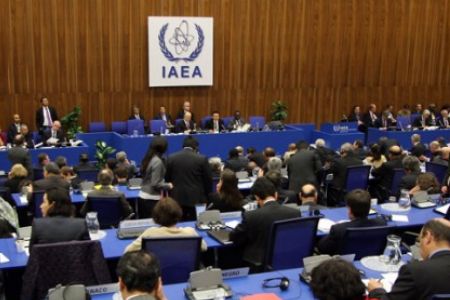 Britain, France and Germany have criticized Iran for exercising its legal right to vet the list of UN inspectors monitoring its nuclear program.
In June, Iran barred two International Atomic Energy Agency (IAEA) inspectors from entering the country. The inspectors in question were not named.
Head of the Atomic Energy Organization of Iran (AEOI) Ali Akbar Salehi explained then that the two inspectors were barred from entering the country for passing "false information about Iran's nuclear program to the IAEA and revealing information precipitately."
Following IAEA Director General Yukiya Amano's claim that Tehran's objection to the agency's inspectors would "hamper" the agency's work, Britain, France and Germany also criticized Iran for the "de-designation" of inspectors on Wednesday, AFP reported.
In a joint statement to the IAEA Board of Governors, the three Western countries claimed this was an attempt to "intimidate the agency" and "undermine its ability to effectively implement the safeguards regime in its territory."
Iran's envoy to the IAEA Ali Asghar Soltanieh, however, has rejected the claims, saying according to the terms of Iran's Safeguards Agreement with the agency, it is Tehran's right to vet inspectors and member states are not obliged to provide a reason for such a decision.
Salehi said on Tuesday that all countries are entitled to choose a number of inspectors from the IAEA list and many Western countries omit Asian inspectors from their list.
IAEA inspectors have conducted more inspections in Iran than in any other signatory states to the Nuclear Non-Proliferation Treaty (NPT), and have confirmed that there has been no diversion of nuclear material from civilian to military applications.
This is while Israel has refused to join the NPT and still pursues a policy of "nuclear ambiguity" regarding its nuclear arsenal. Tel Aviv is considered to be the only nuclear power in the Middle East.
Amano has acknowledged that the IAEA cannot monitor and assess Israel's undisclosed nuclear sites, saying Tel Aviv had restricted the agency in examining its nuclear potentials.