Europe
West double standards led to France terror attacks: Academic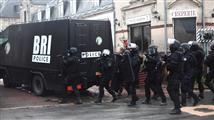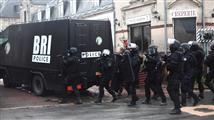 The dubious policy of the United States and its Western allies in dealing with terrorism has been the cause of the recent terrorist attacks in France, says an academic, Press TV reports.
Mohammad Hassan Khani, a professor at Imam Sadeq (PBUH) University, said in an interview with Press TV that, "The key concept in dealing with terrorism in the past few years has been the double standards adopted by the European countries and the United States."
"When you are dealing with such an international phenomenon, international crisis I should say, it is very important to adopt a policy based on cooperation and straight forward policies," he added.
"Unfortunately, the United States and its allies in the West have adopted a policy based on double standards and kind of hypocrisy, and that simply has led to this catastrophe that we are witnessing now" in France, Khani said.
"Somehow, this terrorism, which had been contained in some certain regions, is now going beyond, and even Europe unfortunately and sadly is now witnessing the side effects of that wrong policy," he said.
Khani went on to say that the double standards and biased policy adopted by the United States and pursued by its allies has led to "ineffectiveness of any solution" to the problems in the Middle East.
He argued that this "double-standard policy is doomed to failure" because such a policy will result in "losing the support and the confidence of the rest of the world."
A terrorist attack on the offices of French satirical magazine Charlie Hebdo left 12 people dead on Wednesday. The suspects in the shooting then fled to a town north of Paris, where they took a person hostage.
Another hostage standoff evolved on Friday, when one or two other suspects took a number of people hostage in a market in Paris.
Both hostage standoffs ended with police assaults, in which three hostage takers were killed. Four hostages were also killed in the Paris market before police launched the assault to free the hostages.
All suspects are reportedly linked to the al-Qaeda terrorist group.
The West and its regional allies have been supporting numerous militant groups in the Middle East.