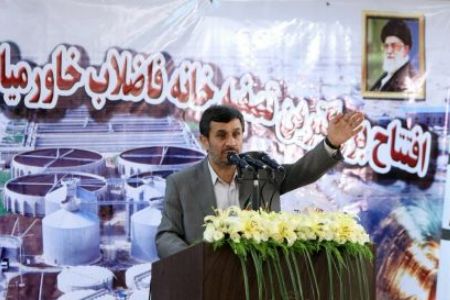 Iran's President Mahmoud Ahmadinejad reiterates that enemies of the Islamic Republic use the nation's nuclear program as an excuse to disrupt the country's progress.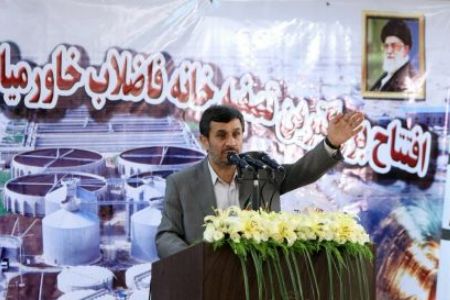 "The reason behind the enemy opposition to Iran's development is to curb the country's influence in the world. The nuclear issue is a pretext because they are afraid of Iranian nation's consciousness," President Ahmadinejad said in a ceremony to launch the Middle East's largest wastewater treatment plant in south of the Iranian capital of Tehran on Thursday, the presidential website reported.
President Ahmadinejad pointed out that Iran has been fully cooperative with the International Atomic Energy Agency (IAEA) and criticized IAEA's selective approaches.
The Iranian chief executive said that the IAEA was established by heads of the hegemonic system and is run by their stooges.
He went on to say that IAEA's misleading report on the extent of Japan's Fukushima disaster was among the instances of such policies and added that Japanese officials announced that the amount of the radiation leaked from the plant was two times higher than what was mentioned in the report.
He noted that under such conditions, Iran was put under sanctions over its nuclear program and reiterated that Iran does not seek nuclear bombs.
President Ahmadinejad underlined the need to step up efforts to build Iran and added, "If our country does not get developed, other countries will make decisions for us and this is far from Iran's dignity and stature."
Any issue that weakens the Iranian nation's resolve to develop the country is in line with enemy efforts to impede Iran's progress, he concluded.