Iran
West must change approach to Iran nuclear issue: Larijani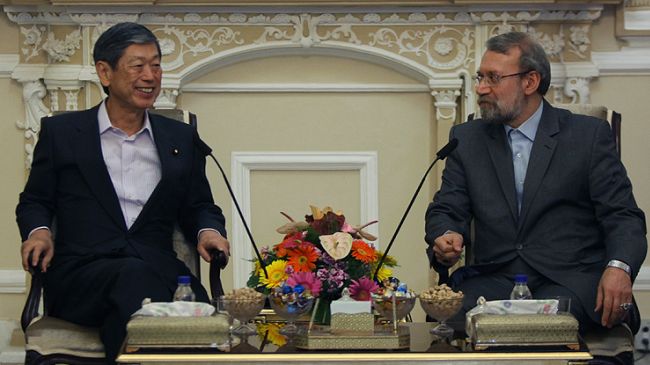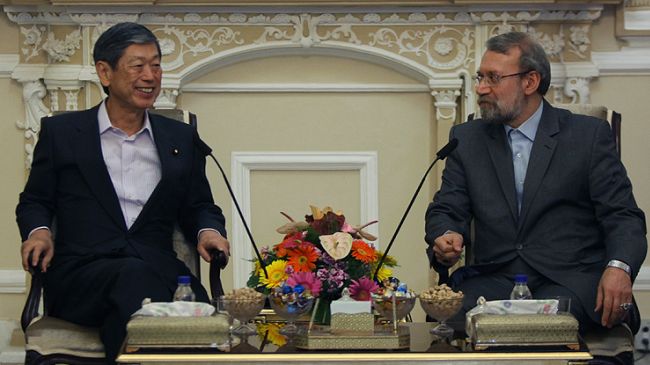 Iran Majlis Speaker Ali Larijani has urged Western countries to amend their "intellectual and practical" approaches to Iran's nuclear energy program in order to resolve the issue.
"The P5+1 group (the five permanent members of the UN Security Council plus Germany) and Western sides must have realized after years of nuclear talks, that Iran has completely shown its transparency and honesty to the international community," Larijani said on Sunday.
The Iranian Speaker made the remarks in a meeting with Masahiko Komura, the special envoy of Japanese Prime Minister Shinzo Abe to Iran.
Iran and the P5+1 group – China, Russia, France, Britain, the US and Germany — have held several rounds of talks on a range of issues, with the main focus being on Iran's nuclear energy program.
The two sides wrapped up their latest round of negotiations on April 6 in the Kazakh city of Almaty. An earlier round had been held in Almaty on February 26-27.
"It is time for the West's transparency and [for its] verification. It must really prove that Iran's nuclear case has legal and not political aspects," Larijani stated.
He emphasized that the West and the US must stop using pretexts and settle Iran's nuclear issue, saying the great Iranian nation should not be addressed with a bullying and illogical language.
The Japanese envoy, for his part, said a "positive and promising" atmosphere has been created in the international scene to resolve Iran's nuclear issue
He expressed hope that the issue would have a bright future through the continuation of negotiations aimed at removing possible ambiguities.
The United States, Israel and some of their allies falsely claim that Iran is pursuing non-civilian objectives in its nuclear energy program, with the US and the European Union using the unfounded allegation as a pretext to impose illegal sanctions on Iran.
Tehran strongly rejects the claim against its nuclear energy program, maintaining that as a committed signatory to the Non-Proliferation Treaty and a member of the International Atomic Energy Agency (IAEA), it has the right to use nuclear technology for peaceful purposes.
Meanwhile, numerous inspections of Iran's nuclear facilities by the IAEA have never found any evidence showing that the Iranian nuclear energy program has been diverted toward non-civilian purposes.