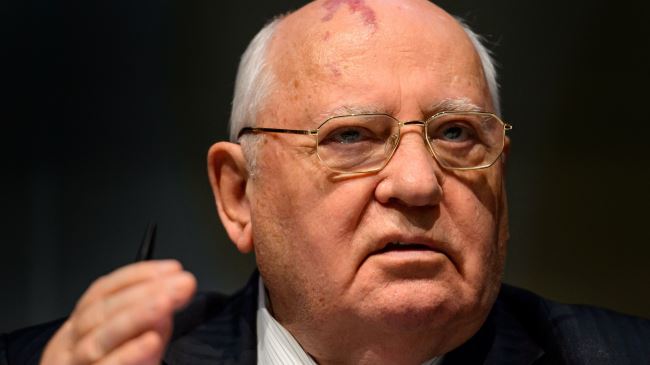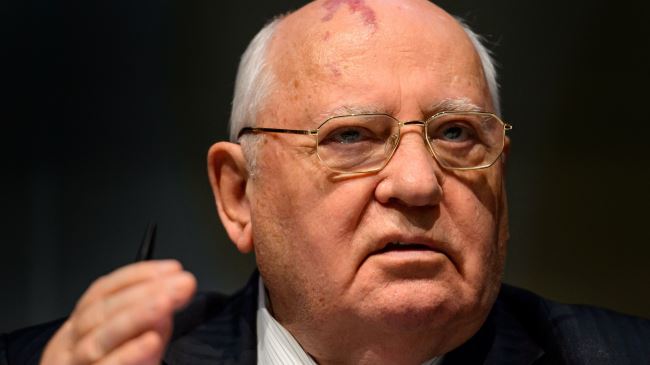 Former Soviet Union leader Mikhail Gorbachev has criticized the "short-sight" policies adopted by the Western states on major global issues, accusing the West of pushing the world toward a new Cold War.
"The world is on the brink of a new Cold War. Some are even saying that it has already begun," the last Soviet leader said on Saturday, on the eve of the 25th anniversary of the fall of the Berlin Wall in Germany.
Gorbachev further said tensions between major world powers have brought about instability on a global scale, blaming the Western countries, particularly the US, for what he called giving in to "triumphalism" after the dissolution of the Soviet Union in 1991.
The former Soviet president added that the ongoing conflicts in the Middle East, the Balkans and most recently in Ukraine prove the West's failure in its claim to resolve global issues.
"The events of recent months are the consequences of short-sighted policies…ignoring the interests of partners," the 83-year-old said.
Gorbachev also called on the Westerners to lift the sanctions imposed on Russia over the country's alleged role in the Ukraine crisis, and restore trust through dialog with Moscow.
In recent months, the Western states have imposed sanctions on Russia, including on its financial and energy sectors, putting a number of Russian nationals close to President Vladimir Putin on a sanctions list.
Washington and its European allies accuse Russia of having a hand in the Ukraine crisis, an allegation strongly rejected by Moscow.
Tensions between Russia and the West heightened after Ukraine's Black Sea peninsula of Crimea joined the Russian Federation following a popular referendum in the region in March.
Ukraine's mainly Russian-speaking regions became the scene of deadly clashes between pro-Russia protesters and the Ukrainian army after the government in Kiev launched military operations in mid-April in a bid to crush protests.