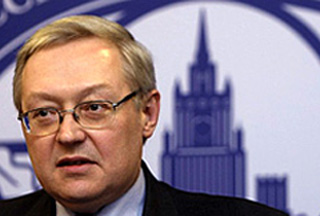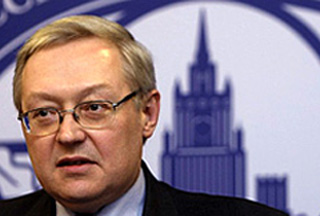 Russia's Deputy Foreign Minister Sergei Ryabkov has called on the US and its allies not to miss a new opportunity for resuming nuclear talks with Iran.
"The Iranian side does not avoid dialogue — this is a positive moment," Ryabkov told reporters in Moscow on Tuesday.
He stressed the importance of fast-tracking negotiations and finding a peaceful resolution to the standoff over Iran's nuclear program.
The Russian official urged a meeting between Iranian officials and EU foreign policy chief Catherine Ashton.
Iranian President Mahmoud Ahmadinejad said last week Tehran was ready to resume dialogue with the P5+1 — the five permanent members of the UN Security Council plus Germany.
In response to a letter by Ashton, a senior Iranian official stressed that Iran would need reassurances that all parties are committed to the three main pillars of the Nuclear Non-Proliferation Treaty (NPT).
As a signatory to the NPT, Tehran argues that it has the right to peaceful nuclear energy, rejecting US and Israeli-led accusations that it is secretly harboring a military nuclear program.