Europe
Middle East
Syria
Western-backed Syria 'aid group' founders embezzled $50,000, accountant finds
A Dutch accountant has discovered the Dutch foundation behind setting up a controversial Syria "aid group" that is backed by the West misappropriated more than $50,000 that had been earmarked for the outfit.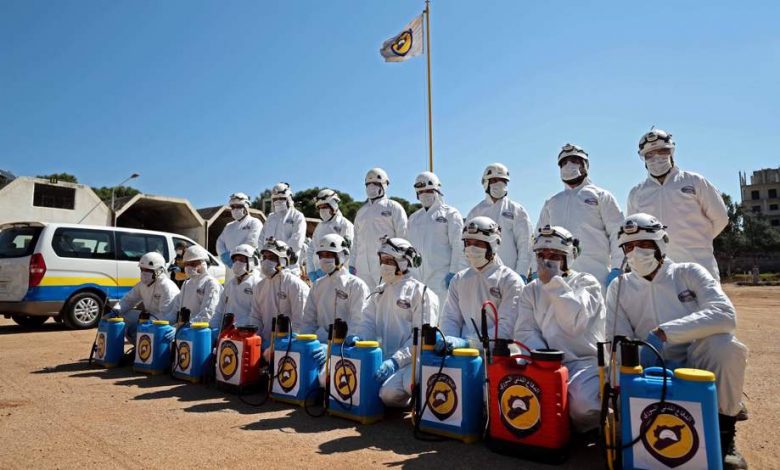 According to Dutch daily De Volkskrant, the whistleblower found out that the leaders of "Mayday Rescue," the Dutch body behind the so-called White Helmets organization in Syria, "used money intended for a rescue operation for their own bonuses instead," the English-language nltimes website reported on Friday.
Still controversially, James Le Mesurier, a former UK intelligence officer, specifically of the MI6 foreign intelligence service, who founded the White Helmets, died in an apparent suicide attempt days after this discovery.
The money meant for the White Helmets is provided by the United States, which last year sent them $4.5 million, European governments, and Canada among others.
The funds, however, would be trusted with Mayday Rescue.
The $50,000-plus had been handed over to Le Mesurier for "Operation Flying Carpet" that saw the White Helmets being smuggled into Israel and then flown to Western destinations in 2018.
The operation came as the Syrian government and its ally Russia had found the White Helmets culpable of involvement in false-flag chemical operations in the Arab country and were closing in on the group.
The accountant, though, discovered that the largest part of the sum was misappropriated by Mayday Rescue at the time and as a result "fewer White Helmets could be rescued than hoped."
The money went instead into "remuneration benefits" used by Le Mesurier and fellow directors Emma Winberg, also his wife, and Rupert Davis.