Syria
Western intelligence agencies visit Syria over militants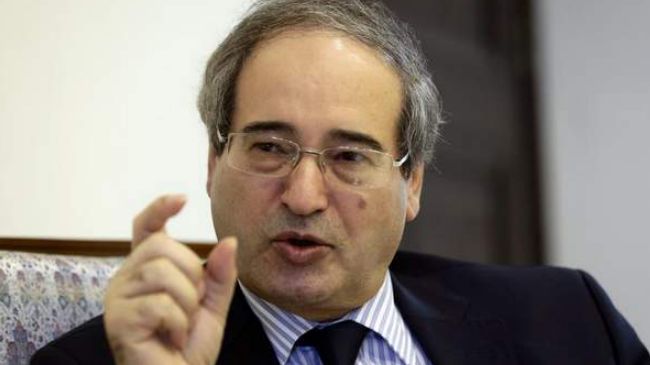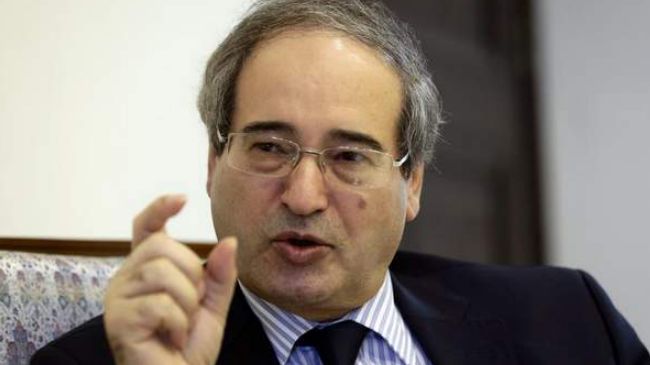 Syria says many Western intelligence authorities have visited the Arab country to discuss issues on combating Takfiri groups fighting against the government of Syrian President Bashar al-Assad.
"Many foreign intelligence agencies have visited Damascus," for talks on fighting Takfiri militant groups, said Syrian Deputy Foreign Minister Faisal Mekdad in an interview with the BBC.
Replying to a question on the visit of Western intelligence agencies, including British intelligence, to the Middle Eastern country, Syria's deputy foreign minister said, "I will not specify but many of them have visited Damascus, yes."
Western security officials and politicians have different perspectives on the issue of Syria, said Mekdad.
The increase in the number of militant groups operating inside Syria has caused international concern, he further noted.
A British defense study showed last year that about 100,000 militants, fragmented into 1,000 groups, are fighting in Syria against the government and people.
On Tuesday, French President Francois Hollande expressed concern over the number of people who have left France to fight along the foreign-backed militants in Syria. He said some 700 French nationals are fighting against the government of President Bashar al-Assad in the war-torn country.
On December 6 last year, British Foreign Secretary William Hague also warned that militant extremists fighting against the Syrian government could pose a threat to the whole Europe.
Britain has played a major role in fanning the flames of unrest in the Arab country by arming and training militants fighting against the Syrian government.
Syria has been gripped by a deadly conflict since 2011. According to the reports, the Western powers and their regional allies – especially Qatar, Saudi Arabia and Turkey – are supporting the militants operating inside Syria.
According to the United Nations, more than 100,000 people have been killed and a total of 7.8 million of others displaced due to the violence.