Afghanistan
Western military Source: At least 10 NATO Troops killed in Kabul attack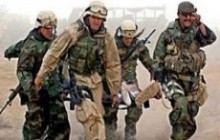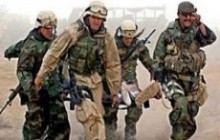 At least 10 foreign troops were among those killed in a car bomb attack on a NATO convoy travelling through the Afghan capital Kabul on Saturday, a Western military source told AFP.
Three civilians and an Afghan policeman were also among the victims of the attack close to the destroyed Dar-ul-Aman palace in the southwest of the city.
"The attack targeted an American NATO bus," said the official on condition of anonymity. "There are 10 or 11 people, mostly Americans," he said, giving the toll.
A police spokesman earlier said the attacker detonated his Toyota Sedan car at 11:20 am (0650 GMT), and the area was now blocked by Afghan and international forces tending casualties and putting out fires at the scene.
The Taliban claimed responsibility for the attack.
"A car bomb attack was carried out on a bus of foreign forces in the Dar-ul-Aman area of Kabul," said Taliban spokesman Zabiullah Mujahid in a text message sent to AFP.