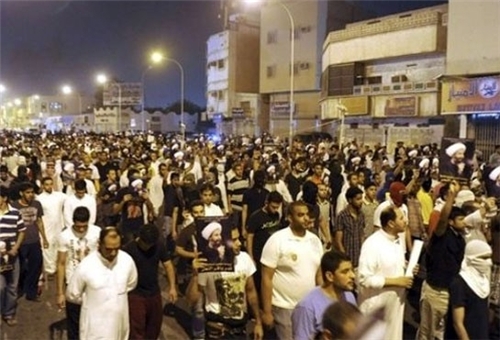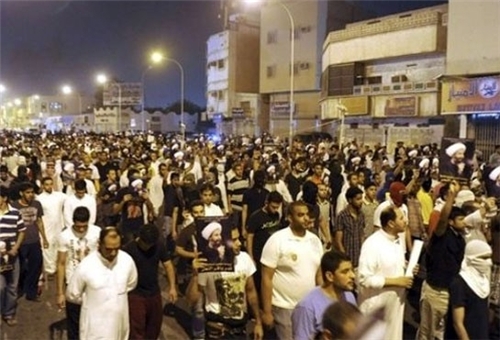 Western-Puppet Saudi security forces shot dead three young Saudi men during raids in the Eastern region of Qatif.
Saudi Arabia's Islamic Solidarity society said Mursi al-Rabah, Hassan al-Motaweah and Ali Hassan al-Mahroos were killed by regime forces on Saturday.
The killings reportedly bring to 19 the number of Saudi dissidents killed in regime's crackdown on protesters in Qatif since 2011. Another person was injured in the attack.
Saudi regime forces also arrested an unspecified number of activists, Alalam reported.
In Saudi Arabia, protests and political gatherings of any kind are prohibited.
Since February 2011, protesters have held demonstrations on an almost regular basis in Saudi Arabia, mainly in the Qatif region and the town of Awamiyah in Eastern Province, primarily calling for the release of all political prisoners, freedom of expression and assembly, and an end to widespread discrimination.
However, the demonstrations turned into protests against the repressive Al Saud regime, especially after November 2011, when Saudi security forces killed five protesters and injured many others in the province.
According to Human Rights Watch, the Saudi regime "routinely represses expression critical of the government".