Bahrain
Saudi Arabia
Western servant Saudi special military unit assists Bahrain crackdown on protesters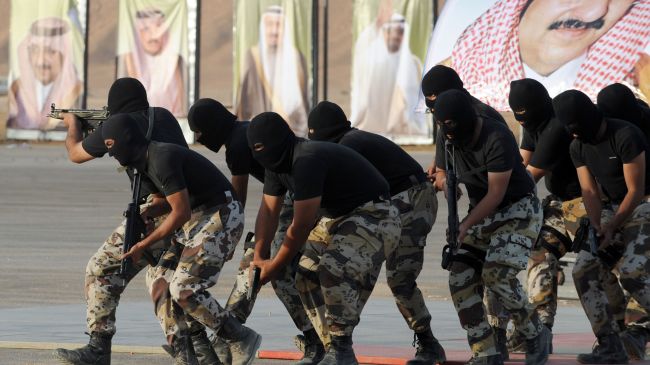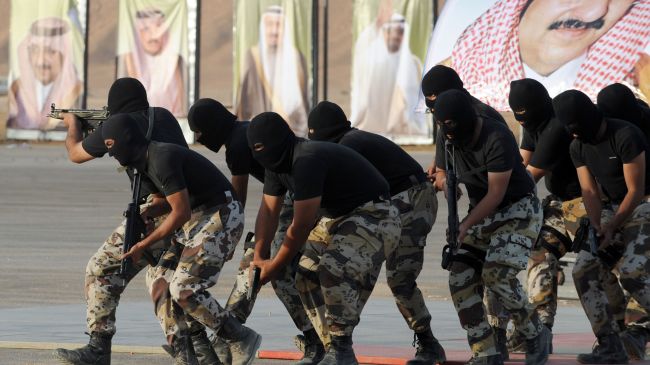 A Saudi military unit established by the late Crown Prince Nayef bin Abdul Aziz, has reportedly been assisting Bahrain's Al Khalifa regime in its crackdown on anti-regime protesters.
Press TV has learned that the specially trained military unit, named Fahud Nayef bin Abdul Aziz, has been operating in Bahrain to help the kingdom's forces silence ongoing demonstrations against the decades-long rule of the Al Khalifa royal family.
The unit is reportedly under the control of Saudi Arabia's Interior Ministry and was founded when Nayef was serving as the kingdom's interior minister.
The Saudi forces were deployed to Bahrain in mid-March 2011, to help the Manama regime launch brutal crackdowns on peaceful protests. Saudi forces have also reportedly used Bahraini police uniforms when cracking down on protesters.
The Fahud unit is also regarded as a full army, which is in charge of torturing prisoners in tens of detention centers across the country.
It is now controlled by Nayef's son, Mohammad bin Nayef Abdul Aziz, who was appointed as the country's Interior Minister last month.
The Fahud unit was has been used by Saudi Arabia to crack down on protesters due to its notorious reputation in the region.
The unit is also involved in the arrest, murder and suppression of people in the Qatif region of Saudi Arabia's oil-rich Eastern Province, which has been rocked by anti-regime protests since last year.
The uprising in Bahrain began in mid-February 2011. Dozens of people have lost their lives in the crackdown, and the security forces have arrested hundreds, including rights activists, doctors and nurses.
Saudi Arabia has been also facing a rise in protests against arbitrary detentions and widespread demands for the release of political prisoners.
According to the Saudi Civil and Political Rights Association, there are about 30,000 political prisoners in the kingdom.
Saudi Arabia has also been rocked by anti-regime protests since February 2011 with demonstrators holding numerous protests in different parts of the country, mainly in the oil-rich Eastern Province.