North America
What Republicans got for shutting down the government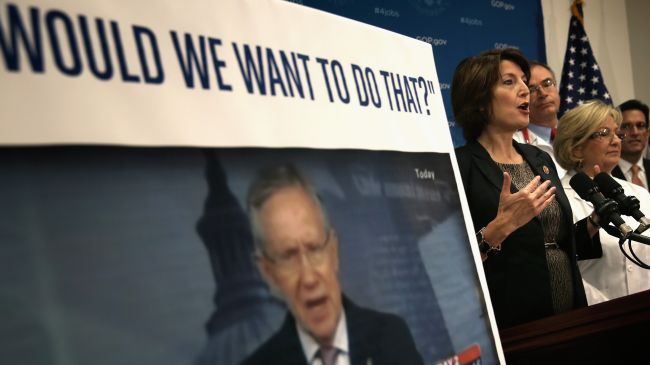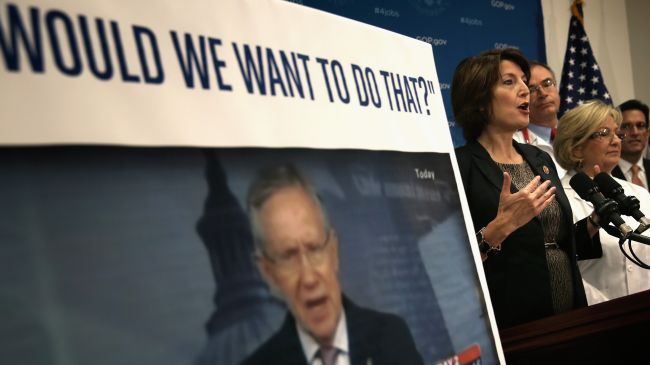 What Republicans got for shutting down the government
After shutting down the government for two weeks, Republicans appear to have secured just one concession from a Senate-crafted deal to raise the debt ceiling and re-open the federal government: an income verification system for individuals who earn above 400 percent of the federal poverty line and qualify for premium and cost-sharing subsidies under the Affordable Care Act.
Under the emerging agreement, when subsidies begin to flow on Jan. 1, Health and Human Services Secretary Kathleen Sebelius will have to certify that the department has established an income verification system as part of the eligibility process. Six months later, the Department of Health and Human Services' Inspector General (OIG) will conduct a more comprehensive audit of the program. It was not immediately clear what changes the Department would have to make before certification.
But health reform advocates tell ThinkProgress that they're content with the compromise, noting that GOP-backed alternatives would have required the inspector general to certify the process before premiums could go out. The Center for Budget and Policy Priorities (CBPP) has argued that such an agreement would have effectively prevented families from receiving tax credits, since the OIG "can't evaluate whether the new marketplaces are 'successfully and consistently' verifying this information until after the marketplaces are up and running and there are real cases to audit."
Republicans began to raise concerns about the income verification provisions in July, after HHS announced that it would rely on applicants' self-reported income information to verify whether they accurately represented their earnings in 2014. The Department said that it would "only double-check a statistically significant number of these people with large income discrepancies, rather than the entire group" and implement a more robust process in 2015.
In a statement released on Wednesday afternoon, House Speaker John Boehner (R-OH) pledged to seek more changes in Obamacare in the future. "Our drive to stop the train wreck that is the president's health care law will continue," he said. "We will rely on aggressive oversight that highlights the law's massive flaws and smart, targeted strikes that split the legislative coalition the president has relied upon to force his health care law on the American people."