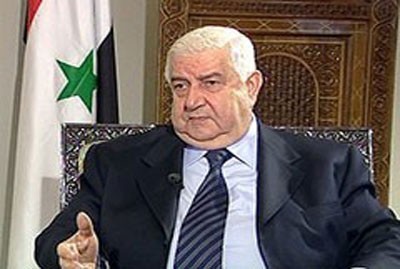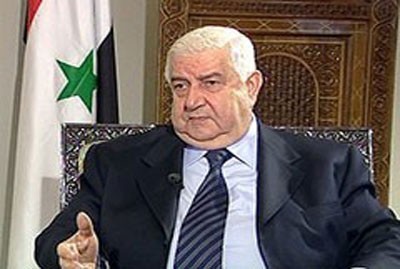 UN Secretary-General Ban Ki-moon on Monday held a phone call with Deputy Prime Minister and Foreign and Expatriates Minister Walid al-Moallem, discussing the situation in Syria in general, the mission of UN Envoy to Syria Lakhdar Ibrahimi, and the situation in al-Yarmouk Camp.
Minister al-Moallem affirmed to Ki-moon that the UN and the international community are responsible for the state of frustration experienced by Palestinians due to not implementing resolutions on the legitimate rights of the Palestinian people.
He stressed that what Syria has been providing to Palestinians for decades hasn't been provided by any other host country, and that Syria has repeatedly warned against the danger of involving Palestinians in the Syrian crisis and deviating them from their rights, primarily their right to return.
Al-Moallem explained the reality of what is happening in al-Yarmouk Camp and its perimeter, informing Ki-moon that four days ago, armed terrorist groups belonging to Jabhet al-Nusra entered the Camp where Palestinians and Syrians lived after these groups shelled some neighborhoods in it with artillery fire, hitting a mosque and a hospital.
He noted that despite locals' pleas for intervention, the Syrian Arab Army didn't enter the Camp, and that the clashes that have been going on for a few days are between units from the Camp formed by the Palestinian popular committees in it and terrorist groups which are provided with weapons and funds by neighboring countries.
Al-Moallem stressed the need for the Palestinians to refrain from supporting or harboring these armed group which are intruders to the Camp and help expel them.
He affirmed that the despite the current crisis, the Palestinian cause, the legitimate rights f the Palestinian people, and the liberation of occupied lands will remain among the priorities that Syria is struggling to achieve.