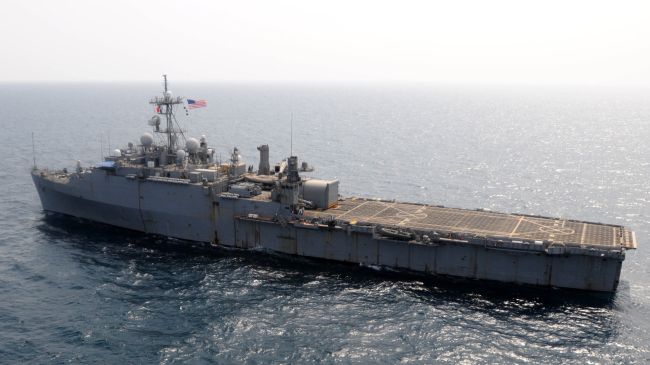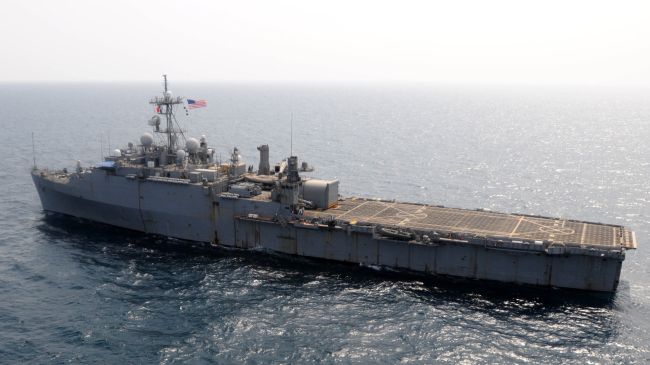 The US naval forces in the Persian Gulf are obligated to speak in Farsi during their radio communications with Iran's forces, says an Iranian commander.
Commander of the Islamic Revolution Guards Corps (IRGC) Navy Rear-Admiral Ali Fadavi pointed to Iran's powerful military presence in the Persian Gulf, saying the IRGC naval forces stand firmly against US forces and other hostile forces and defends the Iranian marine borders.
"We have declared to the US warships in the region that they should speak Persian in their radio communications with the IRGC Naval Forces and they have accepted to do so," the Iranian commander stated.
The United States has recently intensified its military presence in the Persian Gulf following the escalation of ISIL terrorist operations across Iraq.
Apart from the US Fifth Fleet in Bahrain, Washington also relies on its other military bases across the Persian Gulf, including al-Udeid Air Base in Qatar, Ali al-Salem Air Base in Kuwait, and al-Dhafra Air Base in the United Arab Emirates.
Iran vehemently opposes the presence of any extra-regional military forces in the region and has constantly stressed that the regional countries must maintain the security of the Persian Gulf.
The Islamic Republic has held several military drills in the Persian Gulf to enhance the defense capabilities of its armed forces and to test modern military tactics and equipment.
Iran has repeatedly said its military might poses no threat to other countries, insisting that its defense doctrine is based on deterrence.