Hassan Nasrallah
IIT Exclusive News
Lebanon
Middle East
Videos
VIDEO: Moments when Nusra Terrorists Surrendered to Hezbollah Fighters in Arsal-Qalamoun Barrens
It was July 20, 2017 when Hezbollah military units launched the final campaign to eradicate the Nusra Front terrorists deployed in Arsal-Qalamoun barrens on Lebanon's northeastern borders with Syria.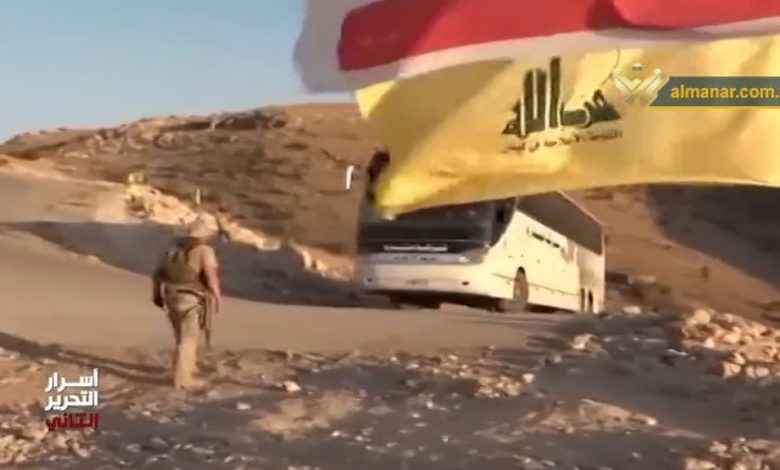 After dealing major blows to the Nusra militants, Hezbollah managed to control all their posts in the area and obliged them to surrender.
Thus, the Nusra commander in Qalamoun, Abu Malik Al Talli, proposed via mediators the militant group's withdrawal from the area into Idlib.
Hezbollah command accepted the proposal under the condition that the Nusra terrorists could take only their guns, not the heavy weaponry.
It is worth noting that the Lebanese General Security Chief, General Abbas Ibrahim, played the role of the mediator between Hezbollah command and the negotiators who conveyed Nusra's position.
Nusra negotiators tried to set new conditions after its terrorists in Idlib kidnapped three of Hezbollah fighters who went astray in the area. However, Hezbollah rejected Nusra conditions and insisted on the initial formula, or returning to the battlefield. Thus, Nusa surrendered and withdrew into Idlib.
Meanwhile, Hezbollah Secretary General Sayyed Hasan Nasrallah addressed the resistance fighters and supporters with tearful eyes in his speech night, expressing gratitude and appreciation for their sacrifices.
His eminence said: "… You are on the path of our Imams. In every woman of you lives the spirit of Zainab (as) who used to say, "I haven't seen but beauty." In your men there is the selflessness of Abbas who refused to drink water (before his household does)… Inside of you lies the spirit of Imam Hussein (as) who when asked to choose between fight and humiliation he said, "Humiliation… how remote!"
Sayyed Nasrallah added: "… You are the noble, good and generous ones who have never refrained from sacrificing your blood, children… On your hands, God pulled us out of disgrace, the disgrace of occupation into resistance…"
In the context of the swap deal coordinated by Lebanon General Security between Hezbollah and Nusra Front terrorist group, the Islamic Resistance managed to liberate five ex-captives, Moussa Kourani, Ahmad Mezher, Mohammad Shoaib, Mohammad Yassine and Hasan Taha who were held by the militants in the Syrian province of Idlib.
Source: Second Liberation Secrets Documentary (Edited and Subtitled by Al-Manar English Website)