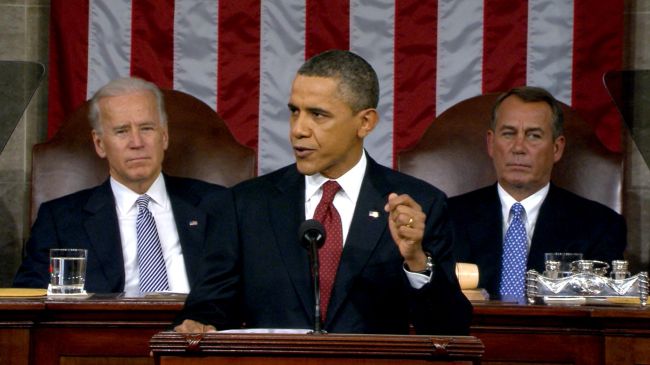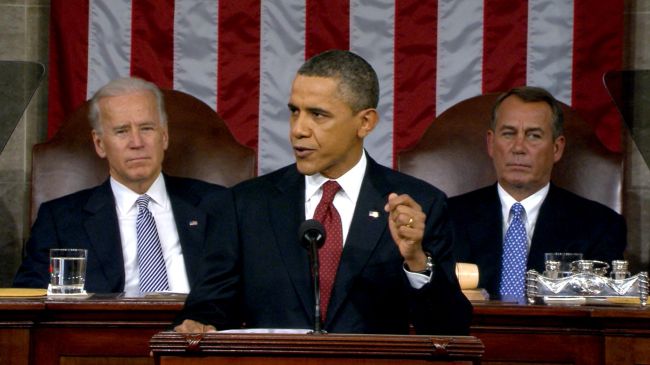 US President Barack Obama will circumvent Congress when necessary in 2014, his top advisers warned ahead of the president's annual speech on Capitol Hill.
Obama will deliver a State of the Union address Tuesday, looking to revive his presidency as he has declared 2014 "a year of action" with or without congressional support.
Obama is expected to make the widening income inequality a centerpiece of his speech, calling on Congress to restore unemployment benefits for 1.3 million Americans and increase the federal minimum wage.
Absent legislative action to expand economic opportunity, the White House is signaling that President Obama will issue executive orders to close the gap between rich and poor Americans.
"The president sees this as a year of action to work with Congress where he can and to bypass Congress where necessary," White House press secretary Jay Carney said Sunday.
Obama is opening his sixth year in office with approval ratings near all time lows and is facing a deeply divided Congress already turning much of its focus to the November midterm elections.
The president will be addressing an audience of members of Congress who forced a government shutdown this past year and stymied his efforts on gun control, immigration reform and unemployment benefits.
"I think the way we have to think about this year is we have a divided government," said Dan Pfeiffer, a longtime Obama adviser. "The Republican Congress is not going to rubber-stamp the president's agenda. The president is not going to sign the Republican Congress' agenda."
Obama will also demand congressional compromises as another debt ceiling limit looms as early as next month.