Syria
Why Did Al-Khatib Resign?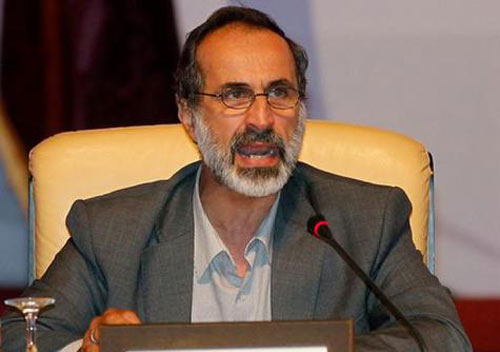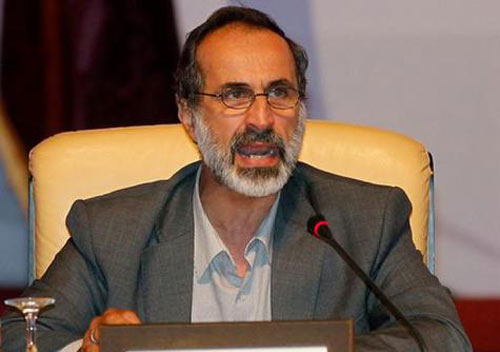 "Keep us away from Doha, and I won't resign," the head of Syria's main opposition group Ahmad Moaz al-Khatib said to other Syria's opposition figures trying to convince him to retreat from resignation.
The debates, that started Saturday and lasted for the early Sunday dawn's hours, reached nowhere.
According to information, al-Khatib demanded that the Qatari Foreign Minister Hamad bin Jassim, doesn't invite the head of the so-called "Interim Syrian government" Ghassan Hito to attend the Arab Summit to be held in Doha next Wednesday.
However, only half hour after bin Jassem invited Hito, al-Khatib announced his resignation.
Earlier, Iraq and Algeria voted against transferring Syria's seat in the Arab League to the opposition. Meanwhile, Lebanon refrained from voting.
The move threw the opposition into disarray just two days ahead of an Arab League summit. The Syrian opposition leaders are due to attend, looking for more support for their armed uprising, Qatar said earlier.
"I announce my resignation from the National Coalition, so that I can work with a freedom that cannot possibly be had in an official institution," al-Khatib said in a statement posted on his Facebook page.
Observers believe that the al-Khatib's resignation brought considerable support to the positions of Algeria and Iraq.
In this context, informed sources told al-Ahed news that "the pressures, that brought "Ghassan Hito" as an the opposition's Interim PM, were mainly carried by the US Embassy in Turkey."
"The US officials in the embassy persuaded al-Khatib and others, who opposed the formation of the Interim government, that Hito won't be invited to the Doha summit," the sources mentioned.
They further clarified that "the US convinced al-Khatib during Berlin Conference, which was held two months ago, that it would protect him from the "Muslim Brotherhood" if he continued the policy of dialogue, based on the Geneva conference."
"This path was supported by main opposition figures, which oppose the "Muslim Brotherhood" and the Syrian Opposition Coalition," the sources added.