Lebanon
Middle East
Palestine
Why Hasn't 'israel' Dared to Battle Lebanon since 2006 War with Hezbollah?
Whenever any observer reviews the targets of the Zionist war on Lebanon in 2006, s/he can easily spot the concentration on the danger of Hezbollah rocketry power.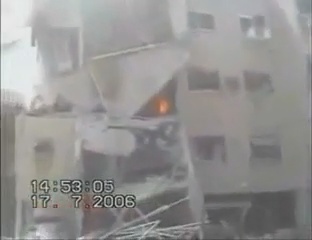 The Israeli enemy, which boasts its aerial superiority in face of all the Arab armies, had never faced such a military challenge which threatens the security of all the occupation entity.
During the 33 days of 2006 War, Hezbollah managed to fire thousands of missiles at several targets in 'Israel', inflicting heavy losses on the Zionist military and settlers.
Since then, the Zionist enemy has recognized the fact that Hezbollah rocketry power will frustrate all its plans to attack Lebanon, instigating the United States and the Arab as well as international community against the precision-guided missiles of the Resistance.
The zionist officials do know that waging a war on Lebanon will lead to heavy losses and massive destruction across the Zionist settlements in occupied Palestine as Hezbollah military capabilities have been dramatically developed.