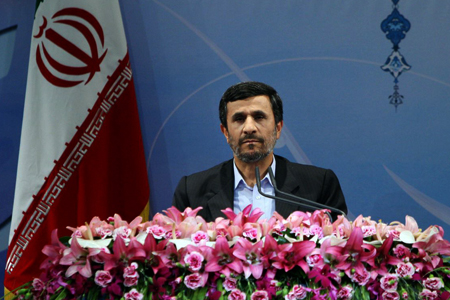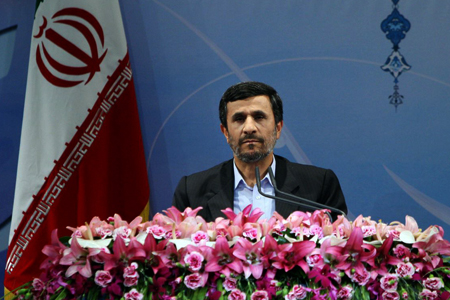 Iran's President has questioned the recent leaked documents obtained and published by the Wikileaks website, saying the US administration "released" material intentionally.
In response to a question by Press TV on Monday over the whistleblower website's "leaks," President Mahmoud Ahmadinejad said "let me first correct you. The material was not leaked, but rather released in an organized way."
"The US administration released them and based on them they pass judgment …. [The documents] have no legal value and will not have the political effect they seek," the Iranian chief executive added at the press briefing in Tehran.
Ahmadinejad stressed that the Wikileaks "game" is "not worth commenting upon and that no one would waste their time reviewing them."
New world order
"The world needs order … an order in which different people form different walks of life enjoy equal rights and proper dignity," the president said in his opening speech before taking questions form Iranian and foreign journalist.
The president added that the world was already on the path to setting up this order.
Iran isolation
When asked to comment on the US and Western media claims that Iran has become highly isolated in the region despite an active diplomacy with Persian Gulf littoral states, the president said the remarks were part of the "discourse of hegemony."
"In the hegemonic discourse, it seems that concepts and words take on different meanings than those offered by dictionaries," Ahmadinejad said.
"When they say they have isolated Iran, it means that they themselves are isolated and when they say Iran is economically weak, it means that it has strengthened," the president reasoned.
When they say there is a dictatorship somewhere, it means that country is really chosen by the people and vise a versa, the president further noted, adding, "I do not want to name names."