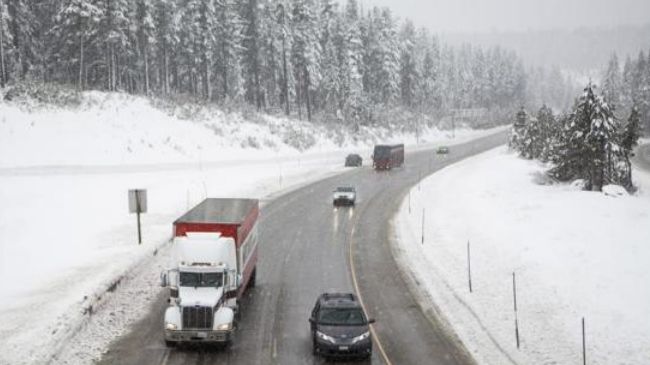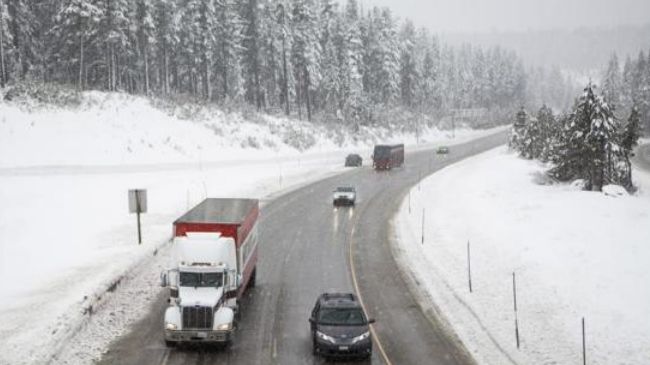 Weather forecasters have warned that a major winter storm that caused at least six deaths in the US South on Tuesday will continue in the coming days, bringing widespread power outages in the region.
The National Weather Service office in Peachtree City, Georgia, said the combination of rain, sleet, heavy snow and thick ice is of "historical proportions."
"There is the potential for it to be a catastrophic event," with ice bringing down trees and power lines, said Brian Lynn, a weather service meteorologist, as reported by Reuters.
The storm is expected to reach eastern Texas, the Carolinas, and the Middle Atlantic states by late on Wednesday, the report said. And by Thursday morning, it will hit southern New England.
Experts predict an inch of ice in parts of Georgia and central South Carolina, and 6 to 10 inches of snow in north Georgia by Thursday morning. Two to 6 inches of snow fell in north Georgia on Tuesday
According to Reuters, citing Dan Darbe, a weather service meteorologist, ice was the bigger worry, with a quarter to three-quarters of an inch expected in the area that includes metropolitan Atlanta.
In January 2000, up to half an inch of ice left more than 350,000 people without power, Darbe said.
"We're talking a much larger area and a much larger amount of ice" in this storm, he added.
Georgia declared a state of emergency, and governors of Alabama, North Carolina, South Carolina and Mississippi declared weather emergencies.
The storm left at least six people dead on Tuesday. Two weather-related traffic deaths were reported in Mississippi, three were killed in northern Texas, and a Dallas firefighter responding to an accident on an icy road died when a skidding car hit a parked vehicle and he fell off a highway bridge.