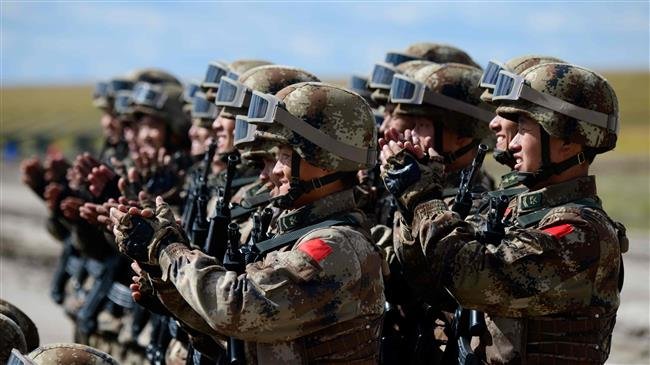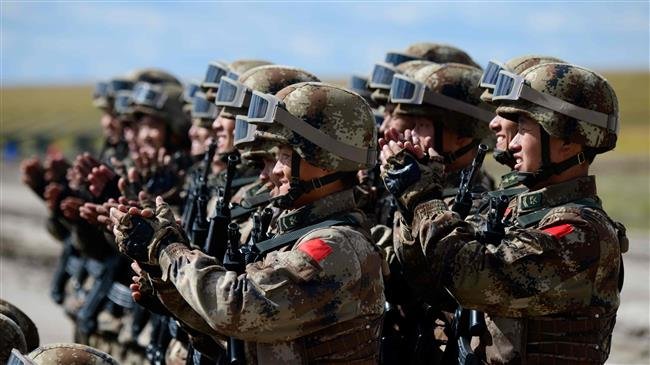 A senior Chinese official has ruled out more trade talks with the United States under pressure, a day after American tariffs imposed by the Washington on Chinese goods took effect.
"Now that the US has adopted this type of large-scale trade restrictions, they're holding a knife to someone's throat. Under these circumstances, how can negotiations proceed?" Vice Commerce Minister Wang Shouwen said at a press conference on Tuesday.
US tariffs on 200 billion dollars' worth of imported Chinese goods — and China's retaliatory duties on 60 billion dollars' worth of US products — took effect on Monday, amid an escalating trade war between Washington and Beijing.
US President Donald Trump initiated what is effectively a trade war with China in April, when he first imposed unusually heavy tariffs on imports from the Asian country.
In a 36,000-word white paper issued on Monday, the Chinese cabinet, known as the State Council, accused the US of engaging in "trade bullyism" and of using measures such as tariffs to intimidate other countries to submit to its will.
Several rounds of talks between the two sides in recent months have appeared to produce no breakthrough.
Beijing's decision not to proceed on trade talks with the US comes amid tense relations between the two countries and follows a similar decision on military negotiations.
Wang said one could not say that all previous trade discussions had been useless, but Washington had abandoned its mutual understanding with Beijing.
In an apparent reference to the talks in May, he also wondered why the US had changed its mind after reaching an agreement with China on trade earlier.
Wang stressed that China's retaliatory tariffs would "certainly" hurt US exporters, including LNG suppliers, but at the same time would provide opportunities to other LNG-exporting countries. He noted that Australia is an important source of the fuel for China.
"China is a big and powerful nation, so whether it is a confrontation with China economically or militarily, it would come at a huge price," the Global Times, a daily affiliated to the ruling Communist Party's People's Daily, wrote in an editorial on Tuesday.
"As such, it is an attractive prospect for other countries including the United States to coexist with China peacefully," the newspaper added.