Iran
North America
With Trump gone, Iran more certain about US economic war's failure: Rouhani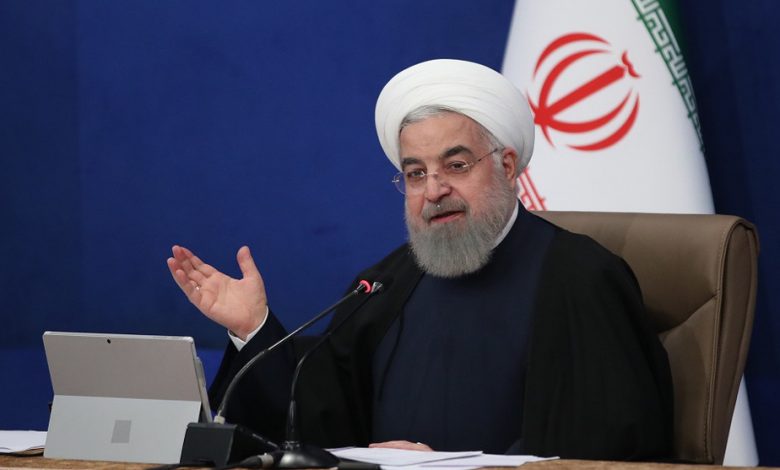 President Hassan Rouhani says Iran is today more certain that America's economic war against the nation has failed, as the world community is unanimously urging Washington to return to its obligations under the multilateral nuclear deal it abandoned in 2018.
Speaking during a cabinet meeting on Wednesday, Rouhani said the upcoming ceremonies on the 42nd anniversary of the Islamic Revolution will be different from those in the previous years given the absence of those who attempted to bring the Revolution to its knees through terrorism and economic war.
He was apparently referring to ex-US President Donald Trump and the ardent Iran hawks in his administration, which handed over power on January 20.
"That vicious criminal who harassed others is gone, and today the conditions for economic changes in Islamic Iran is completely different from a month ago," he added.
In May 2018, Trump unilaterally pulled Washington out of the 2015 Iran nuclear agreement, known as Joint Comprehensive Plan of Action (JCPOA).
He also reinstated the anti-Iran sanctions that had been lifted by the accord and targeted the Iranian nation with the "toughest ever" restrictive measures.
The fate of the deal is now hanging in the balance after the European co-signatories — France, Britain and Germany — failed to counter those sanctions as required by the JCPOA, prompting Tehran to suspend parts of its commitments in retaliation.
Trump' successor, Joe Biden, has pledged to return the multilateral accord if Iran returns to compliance.
Iran, however, says the US should first prove its resolve to rejoin the deal by lifting the sanctions.
"Today, we are more certain than ever that the enemy's economic war has failed and its days are numbered. These days, the whole world — except a few countries — is calling on the United States unanimously to return to its commitments under the JCPOA. The interaction of Iran's trading partners in the region has also changed completely, and the country's economic sectors have better conditions compared to the past couple of months."