Bangladesh
Woman pulled alive from Dhaka ruins after 17 days under rubble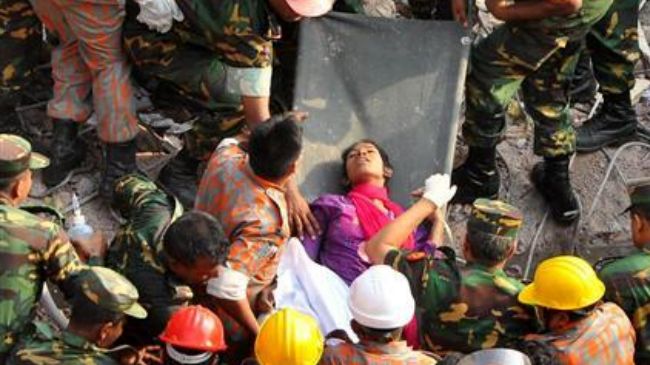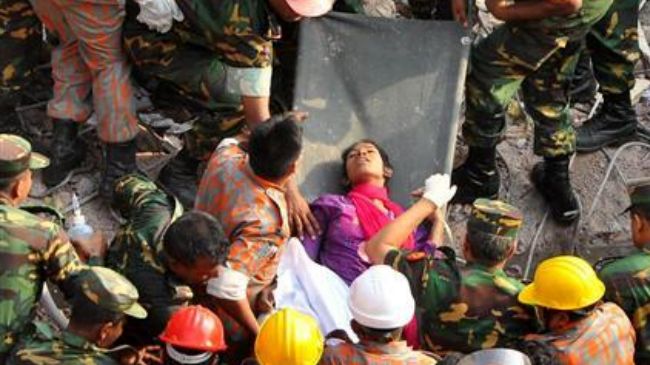 A woman is pulled alive from the ruins of a collapsed building in Bangladesh seventeen days after more than one thousand factory workers were killed in the tragedy.
The woman, named Reshma, was spotted after she waved to a soldiers and rescuers looking for bodies of victims.
"As we were clearing rubble, we called out [to see] if anyone was alive," one unnamed rescuer told Bangladeshi news channel Somoy TV.
"Then we heard her saying: 'Please save me, please save me," the rescuer added.
A garment producing factory building caved in in the town of Savar near the capital Dhaka on April 24, 2013. Nearly one thousand survivors have sustained serious injuries, including scores whose limbs had to be cut off to be freed from the rubble.
Security forces have arrested twelve people in connection with the disaster. Hired engineers and factory owners had allegedly instructed the workers to continue working despite having knowledge that there were cracks throughout the building.
The workers have held protests calling for tough punishment for those responsible and stronger safety regulations.