Iran
Middle East
North America
World bodies must break silence on US economic sanctions: Iran's health minister
International organizations should not remain silent about Washington's cruel economic sanctions that also target Iran's food and medicine, an Iranian minister has said, warning of the adverse consequences of the bans.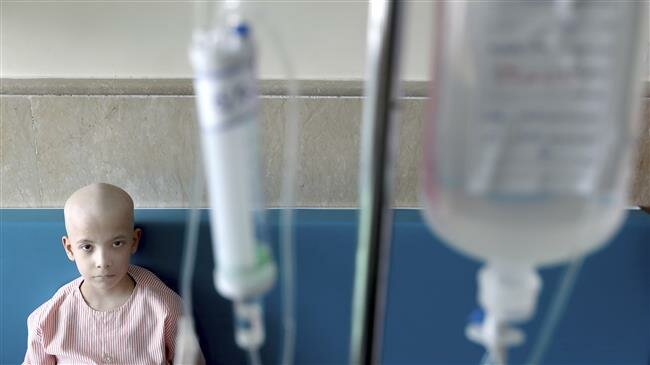 "The brave Iranian people are being victimized by plots and economic sanctions that have been imposed by the US administration," Iran's Minister of Health and Medical Education Saeed Namaki said in a letter to Director-General of the World Health Organization (WHO) Tedros Adhanom Ghebreyesus on Friday.
Iranians, he added, have been the target of the severe restrictions that have badly affected imports of food, medicine and medical equipment.
The Iranian minister said Washington claims such sanctions do not include medicine, medical equipment and food, and they are meant to suspend exchanges in international banking systems. However, he argued, the behavior that the White House has adopted only goes in line with its efforts to intentionally stop imports of essential goods for the needy.
The health minister emphasized that major obstacles put by the US in the way of Iran's import of medicine and medical equipment have had a negative impact on the treatment of many Iranian patients.
"By imposing sanctions on the Iranian nation, the US has not only committed economic terrorism but in practice it has carried out a crime against humanity," Namaki said.
As the main organization in charge of providing universal public health coverage, the WHO must not remain indifferent to this important issue, the Iranian minister said.
He added that officials of the United Nations must be held accountable for the adoption of measures in violation of law.
Last year, US President Donald Trump unilaterally pulled Washington out of the 2015 nuclear deal with Iran, officially known as the Joint Comprehensive Plan of Action (JCPOA), and unleashed the "toughest ever" sanctions against Tehran.
Officially, the sanctions exempt humanitarian goods, such as medicine and medicinal instruments. But in reality, the measures have restricted Iran's access to medical and health services.
In May, the Academy of Medical Sciences of Iran wrote a letter of complaint to the UN in this regard.
Iranian medical academy writes to UN about 'unjust' US sanctionsThe Academy of Medical Sciences of Iran writes to the UN, informing the world body of the negative impacts of American sanctions on the medical treatment of Iranian patients.
In the letter, addressed to UN Secretary General Antonio Guterres, the Academy's President Alireza Marandi mentioned a previously written complaint in condemnation of the "unjust" sanctions.