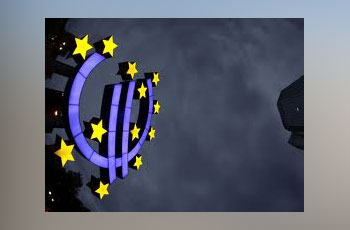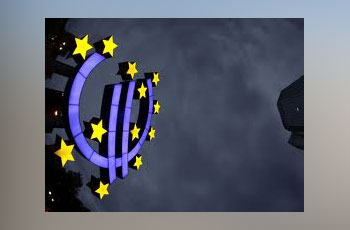 The world economic outlook is much darker today than it appeared in the early autumn, Financial Times reported.
The eurozone crisis has worsened with contagion spreading through Italy and Spain and now lapping at the door of France.
Recoveries remain feeble in other advanced economies. And emerging markets are beginning to feel the pressure.
Policymakers are worried. Christine Lagarde, managing director of the International Monetary Fund, repeatedly warned in September that the world economy had entered a "dangerous phase". By December, she said those threats were materializing.
"The global economic outlook will be lower, and in certain parts much lower than what we had initially envisaged," she told journalists this month in Brazil.
Deeper gloom has infected the Organization for Economic Cooperation and Development, particularly with the response of advanced-economy politicians.
Pier Carlo Padoan, its chief economist, said, "We are concerned that policymakers fail to see the urgency of taking decisive action to tackle the real and growing risks to the global economy."
And that grim assessment is shared by economists in the private sector. As Goldman Sachs marked down its latest forecasts, Jan Hatzius, its chief US economist, said growth was being held back in many developed economies by higher taxes and efforts to pay back household and corporate debt.
"That combination is likely to see another two years of sub-par growth in the major advanced economies, extending into 2013," he argued.
The verdict of Eswar Prasad, of the Brookings Institution, was even bleaker.
"In early 2009, it was difficult to come up with a glimmer of hope. Here we are again. But what is different now is that the crisis of 2008 has created a huge debt burden, so constraints on policy are much tighter now."
But as the forecasters fret about 2012, not all of the world is yet suffering. Even in Europe, German employment hit another post-unification high in October, highlighting the disconnect between its current prosperity and the pain in the eurozone periphery.
Although forecasts are being revised down by the week, economists still generally expect the world economy to grow by a little more than 3 percent in 2012–down only 1 percentage point from 4 percent in 2011, with a large majority of that expansion coming from emerging markets.
The center of the current crisis is Europe, where economies both in and around the eurozone appear on the verge of recession. With the hopes dashed that a 'bazooka' could prevent contagion spreading to Italy and Spain, governments, households and companies face high interest rates in much of Europe even if official borrowing costs are again at historic lows.
Few expect the eurozone to recover quickly, with most forecasts now expecting contraction in the eurozone economy at the start of 2012 and near stagnation in countries, such as the UK, surrounding the single currency area.