North America
Iran
World must hold US to account for supporting Daesh, new terrorism: President Raeisi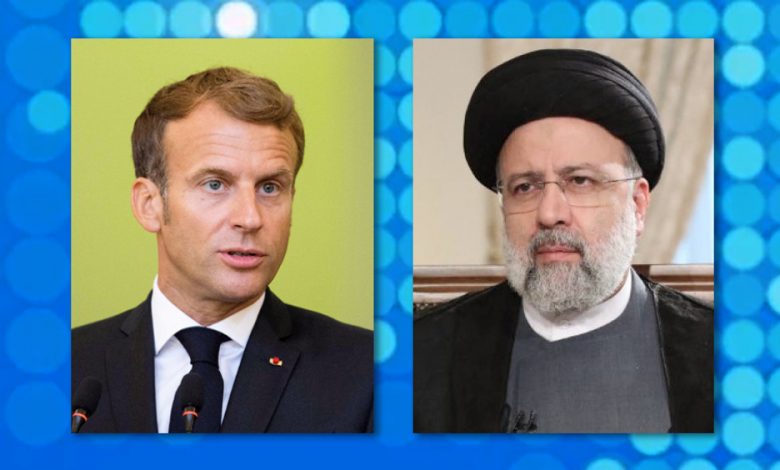 Iran's President Ebrahim Raeisi says the world must hold the United States to account for supporting terrorism fomented by the Daesh Takfiri group and other new forms of this ominous phenomenon.
Raeisi made the remarks in a Sunday phone call with his French counterpart, Emmanuel Macron, during which he welcomed expansion of Tehran-Paris relations in all areas, particularly economy and trade.
Elaborating on the efforts made by countries in the region and elsewhere in the world to fight terrorism, especially by Daesh, Iran's chief executive said Daesh has been created and is still being supported by the United States.
"Americans must be held to account before the world's public opinion for supporting Daesh and new terrorism," Raeisi said.
Denouncing certain countries for dividing terrorism into good and bad categories, Iran's president said, "The Islamic Republic of Iran condemns terrorism in all its forms and from our standpoint, there is no difference between Daesh in Damascus, Daesh in Iraq and the Daesh-Khorasan branch."
Raeisi then turned to the current situation in Afghanistan following withdrawal of foreign forces, saying that the US made a "big mistake" in Afghanistan and 20 years of the country's occupation brought nothing to the Afghan people.
"Under the current circumstances, all should help establish an inclusive government in Afghanistan representing all groups, and we must allow the people of Afghanistan to decide their own destiny," Raeisi stated.
He said the military intervention by the US and NATO in Afghanistan was a failed policy, stressing the importance of preparing the necessary grounds for Afghan groups to achieve a model of government acceptable to all Afghans.
"The Islamic Republic of Iran is ready to help establish peace, tranquility and security while preventing fratricide in Afghanistan," the president stated.
The Taliban are poised to run Afghanistan again 20 years after they were removed from power by American invading forces. The Taliban intensified offensives and rapidly overran major cities in recent weeks as the United States started withdrawal of its forces from Afghanistan. The Taliban took control of Afghanistan on August 15, forcing the US-allied Afghan President Ashraf Ghani to flee the country.
The takeover also prompted evacuation of thousands of Afghan and foreign civilians via the Kabul airport, while foreign troops also used the airfield to pull out.
The Taliban's deputy leader Mullah Abdul Ghani Baradar said on Saturday that the group is in the process of forming an inclusive government.