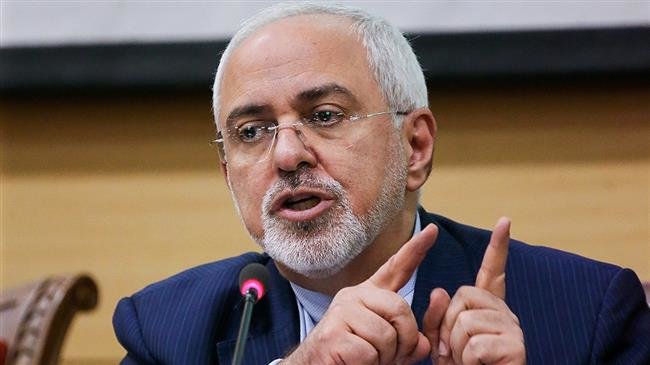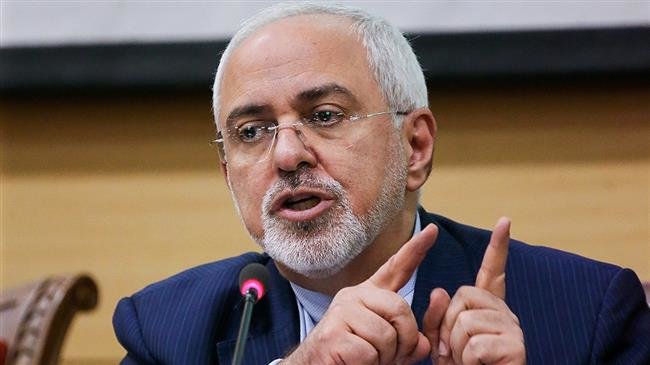 Iranian Foreign Minister Mohammad Javad Zarif says US policies and decisions are facing "practical opposition" across the world as Washington plans to re-impose sanctions on Iran's vital oil-exporting and financial sectors.
Zarif made the remarks in an interview with IRNA on Saturday on the sidelines of the 18th meeting of the Council of Foreign Ministers of the Organization of Developing Countries (D-8) in Turkey's Mediterranean resort city of Antalya.
"Most countries except few ones have started opposing the US behavior, particularly over the re-imposition of unilateral sanctions," the top Iranian diplomat said.
The US Treasury Department announced on Friday that all sanctions on Iran lifted under the 2015 nuclear deal, officially known as the Joint Comprehensive Plan of Action (JCPOA), would be back in force on November 5.
According to Treasury Secretary Steven Mnuchin, the sweeping sanctions will see 700 people blacklisted, including people who were granted relief under the JCPOA, as well as over 300 new names.
The White House also said it was "the toughest sanctions regime ever imposed" on Tehran. It targets both Iran and states that trade with it.
However, US Secretary of State Mike Pompeo said on Friday that Washington would allow eight countries to continue importing Iranian oil but only at much lower levels after the re-imposition of sanctions. Iran is currently the third-largest producer among the members of the Organization of the Petroleum Exporting Countries.
Zarif further said the Islamic Republic had a "clear" stance on the US sanctions which he said were "illegal" and in violation of the nuclear agreement and United Nations Security Council Resolution 2231.
"In fact, the US is pursuing an approach to international treaties and its obligations in the international community, which poses a serious danger to global order," Zarif pointed out.
In a statement on Saturday, the Ministry of Foreign Affairs of the Russian Federation said Moscow "resolutely" condemned a recent "destructive" move by the US to impose a new wave of sanctions on Iran, urging Washington to immediately review its policy of sanctions pressure against Tehran.
Russia urges the United States to immediately revise the policy of sanctions pressure against Iran.
"If Washington, as it claims, is indeed interested in negotiations with Tehran, the policy of sanctions pressure aimed at diminishing Iran's economic and defense potential as well as undermining the internal political situation there must be revised immediately," it said.
In a joint statement issued on Friday, France, Germany, Britain and the European Union condemned Washington's fresh sanctions on Iran's economy, vowing to protect European firms doing business with Tehran.
EU foreign policy chief Federica Mogherini and the E3 ministers of foreign affairs and finance had expressed "deep regret" over the US re-imposition of its unilateral sanctions on Iran and said it was Europe's "aim to protect European economic operators engaged in legitimate business with Iran."