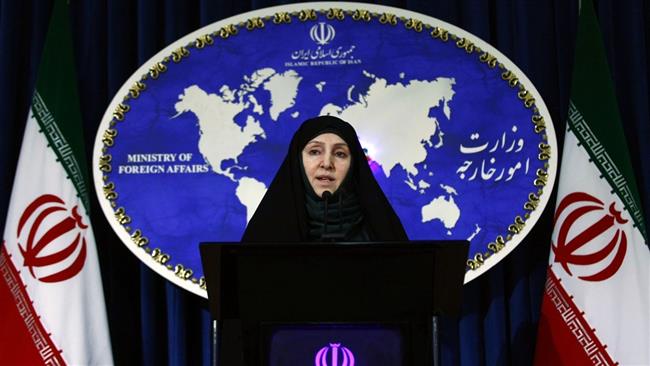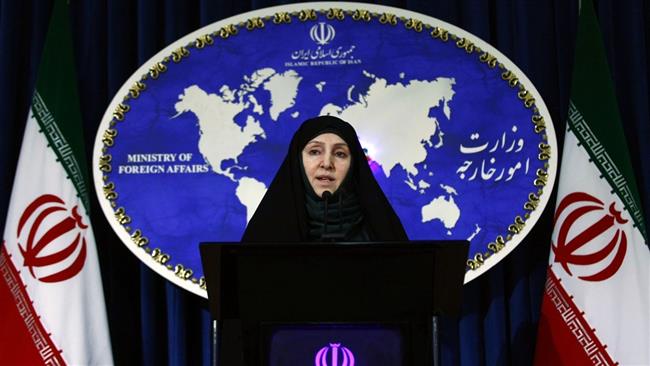 Iran has slammed US President Barack Obama for his contradictory remarks about the nuclear agreement of July 14 between Iran and the P5+1 group of countries, saying the world would be safer if the US stopped its bullying attitude.
"The world will undoubtedly become safer when the US administration stops its bullying behavior and bars its allies from taking destabilizing and warmongering measures," Iran's Foreign Ministry Spokeswoman Marzieh Afkham said on Friday.
She made the remark in reaction to a statement issued by the US president after the Senate Democrats on Thursday blocked a Republican resolution to reject the Vienna nuclear agreement, dubbed the Joint Comprehensive Plan of Action (JCPOA).
She said Obama is trying to sidestep the fact that Washington was forced to negotiate on Iran's nuclear program after his administration's failure in the policy of making threats and imposing sanctions on Tehran.
In an unsuccessful effort, President Obama is trying to use the outcome of the nuclear talks in his own favor, the Iranian official said, adding, "However, the fact is that at the end of the negotiations, the US was forced to back down from its excessive demands."
On July 14, Iran and the five permanent members of the UN Security Council – the United States, Britain, France, China and Russia — plus Germany finalized the text of the JCPOA in the Austrian capital of Vienna.
Under the JCPOA, limits will be put on Iran's nuclear activities in exchange for, among other things, the removal of all economic and financial bans against the Islamic Republic.
Afkham said the P5+1 group of countries are making efforts to reestablish relations with Iran and win the Iranian nation's confidence after the conclusion of the nuclear negotiations.
However, the US administration, which is under the Zionist lobbies' control, has turned to a blame game and irrelevant justification instead of accepting realities, the Iranian spokeswoman added.
"The world knows that the warmongering moves and measures by the Zionist regime are the source and root cause of instability in our region and while the administration of the United States of America supports the regime, it will share responsibility for its (Israel's) crimes," Afkham said.
In his statement, Obama said the Senate's vote would enable the US and its international partners to implement the "comprehensive, long-term" agreement and claimed that it would prevent Iran from obtaining a nuclear weapon.
"This vote is a victory for diplomacy, for American national security, and for the safety and security of the world. For nearly two years, we negotiated from a position of strength to reach an agreement that meets our core objectives," the US president said.