World News
World updates: Coronavirus cases top 11.8mn, deaths surge past 544K
Global coronavirus cases have topped 11.8 million, and the death toll has surpassed 544,000, according to Johns Hopkins University.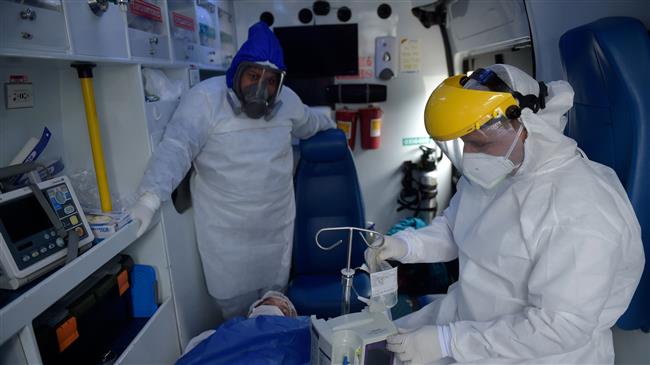 The data showed that 11,838,384 cases and 544,414 deaths were registered around the world as of Wednesday noon.
Some 6,458,490 people have also recovered from the disease caused by the coronavirus (COVID-19).
The United States, which ranks first in the world with 2,996,098 confirmed cases and 131,480 related deaths, has officially notified the United Nations (UN) secretary-general of its withdrawal from the World Health Organizations (WHO).
Australia is fighting a rise in coronavirus cases in its second-largest city, Melbourne, by imposing a six-week lockdown.
The following is the latest on the coronavirus pandemic from across the globe:
Over 66,700 people now dead in Brazil
Some 1,668,589 people are now infected with the virus across Brazil, and some 66,741 have died.
Brazilian President Jair Bolsonaro said on Tuesday that he had tested positive for COVID-19
Bolsonaro has long opposed mandatory social distancing and other protective measures against the COVID-19, which he has called a "little flu."
His country is now the second-worst-hit nation after the United States, where Trump has similarly opposed strict lockdowns.
Scientists warn of COVID-19-linked brain damage
Meanwhile, scientists at University College London (UCL) warned on Wednesday that the coronavirus could cause severe neurological complications, including inflammation, psychosis, and delirium.
The researchers studied 43 patients who suffered either temporary brain dysfunction, a stroke, nerve damage, or other serious effects on their brain as a result of being infected with the new virus.
Nine of the patients were diagnosed with a rare condition called acute disseminated encephalomyelitis (ADEM), which is usually seen in children and can be triggered by viral infections.
"Given the disease has only been around for a matter of months, we might not yet know what long-term damage COVID-19 can cause," said Ross Paterson, who co-led the study.
"Doctors need to be aware of possible neurological effects, as early diagnosis can improve patient outcomes," he added.
Australia puts Melbourne under 6-week lockdown
Australia has put the nearly 4.9-million-strong population of Victoria's capital of Melbourne under a six-week lockdown as COVID-19 cases increase in the city.
The border between Victoria and New South Wales also remains closed.
Prime Minister Scott Morrison said on Wednesday that the country would also slow down the return of its citizens from abroad.
Australia has so far recorded 8,886 cases of COVID-19, with 106 deaths.
New Zealand prosecutes COVID-19 patient for briefly leaving quarantine
Neighboring New Zealand will prosecute a 32-year-old man for briefly escaping from an isolation facility after testing positive for the disease.
The man, who was in quarantine in Auckland after arriving from New Delhi earlier in the month, escaped through a fenced area of the hotel and visited a supermarket before returning to the facility.
"Willfully leaving our facilities will not be tolerated, and the appropriate action will be taken," said Commodore Darryn Webb, the head of managed isolation and quarantine.
Prime Minister Jacinda Ardern announced last month that the country no longer had active cases of COVID-19.
It has so far reported 1,537 cases of infection and 22 deaths.