Iran
Middle East
North America
WSJ: US combat forces to withdraw from Iraq by yearend
According to the Wall Street Journal, Iraq and the US will soon agree on the withdrawal of US combat forces from the west Asian country.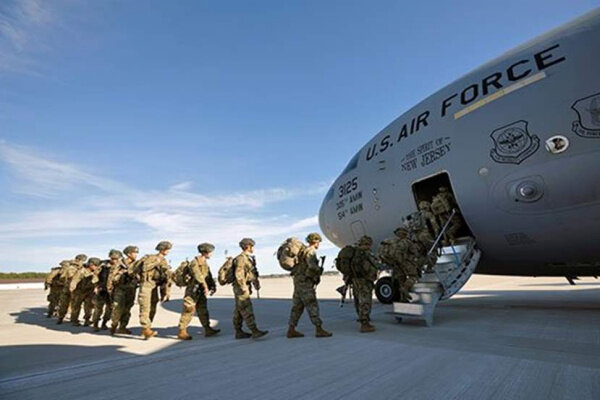 The Wall Street Journal quoted the US and Iraqi officials as saying that an imminent statement would be issued to withdraw US combat troops from Iraq.
The American newspaper pointed out that the aforementioned officials confirmed that the statement would call for the withdrawal of American combat forces at the end of this year.
These officials indicated that the US presence in Iraq would focus on assisting Iraqi forces. The newspaper pointed out that the joint statement will emphasize the alleged importance of the American presence in the fight against ISIL terrorists.
The US has been urged to withdraw from the country according to a piece of legislation approved by the Iraqi parliament after the assassination top Iranian General Qassem Soleimani along with Iraqi PMU leaders Abu Mahdi Muhandis near Baghdad airport in the early days of 2020.