Europe
Yanukovych, Russian agents accused of Kiev carnage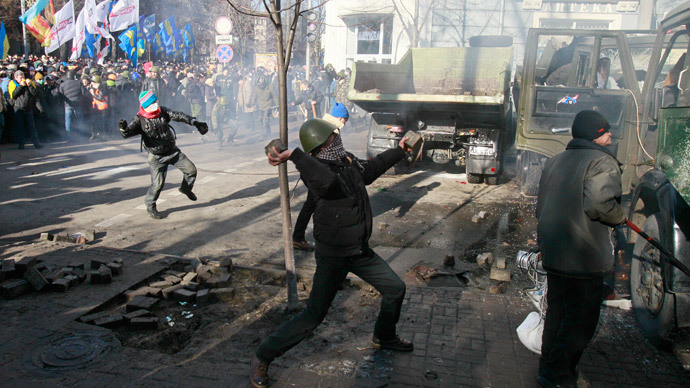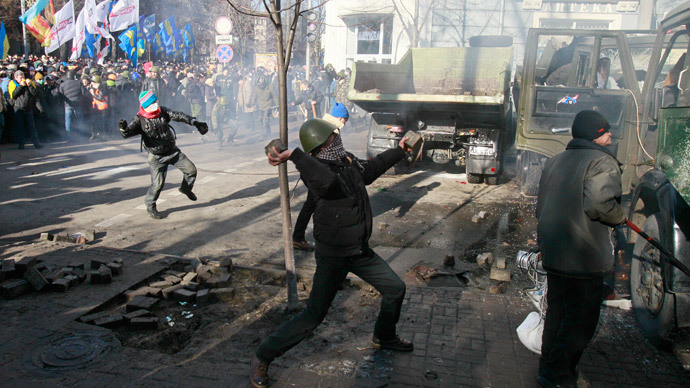 Ukraine has accused ousted president Viktor Yanukovych and Russian security agents of being responsible for the killings of pro-EU protesters during Kiev rallies in February.
Ukraine's acting Interior Minister Arsen Avakov accused Yanukovych of issuing what he called the "criminal order," saying nearly 90 protesters were shot dead following his order.
"Yanukovych issued the criminal order… to open fire against protesters on 18-20 February," Avakov told reporters on Thursday.
He also accused Russia's Federal Security Service (FSB) of helping Yanukovych in planning and carrying out the deadly assaults.
During an interview on Wednesday, however, Yanukovych denied he had any involvement in ordering his security forces to open fire on protesters.
Yanukovych said "radical elements" from the anti-government Maidan had used weapons during the unrests in the capital.
The FSB has also denied the allegations, saying the claims will remain on the conscience of the Ukrainian security service.
Political crisis erupted in Ukraine in November 2013, when Yanukovych refrained from signing an Association Agreement with the EU in favor of closer ties with Russia.
Dozens of people died of gunshot wounds during hours of street battles across central Kiev on the night of 18-19 February. More than 60 people were also killed on 20 February during battles that broke out on Kiev's central Independence Square.
Many of those who died appeared to have been killed by snipers.
Earlier last month, Russian Foreign Minister Sergei Lavrov called for a probe by the Organization for Security and Cooperation in Europe (OSCE) into the fatal attacks, saying the truth about the "so-called snipers case can no longer be covered up."